Home
»
China military
» Major General, said China's first military use of military force evacuation of overseas personnel
Major General, said China's first military use of military force evacuation of overseas personnel
Date:2011-08-30
Author:admin
Category:China military
Comment:0
Chinese Navy Seventh Fleet escort" Xuzhou "missile frigate has been rushed to leave Libya near the sea, for the withdrawal of the protection of Chinese personnel in Libya. Data Figure: China's Navy, "Xuzhou" missile frigate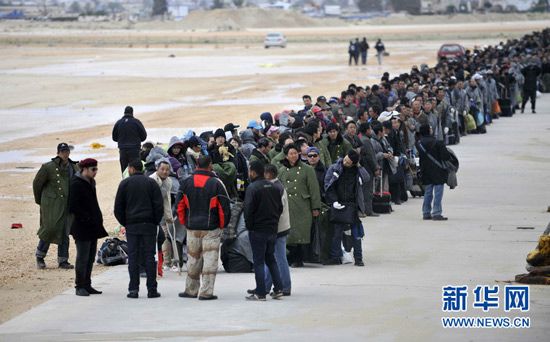 people waiting in Libya, China ships ready to evacuate
International online news (reporter Yang Q, Chang Xin): Chinese Navy Seventh Fleet escort" Xuzhou "missile frigate has been rushed to leave the waters near Libya, Libya to withdraw the Chinese personnel in providing protection. Chinese National Defense University professor Ji Mingkui 25 In an interview with Major-General told reporters that this station, China's first use of military force evacuation of overseas staff, is responsible to protect the Chinese armed forces reflected the interests of state and national.
Jiming Kui, said: "The Navy participated in evacuation (withdrawal of members) is the inevitable task of our military, previously classified as limited range of tasks is not the same, the use of military force in the evacuation of our army is not doing enough good. With non-traditional security fields continue to strengthen the military struggle, the armed forces overseas to protect bears the overseas interests of the people perform the task, so the first time using our military for the evacuation of military action (withdrawal member), is the bounden duty of our military, but also show the people's army of nation-building and protecting the interests of the people. As time goes on, with the expansion of the military mission, we will only ship evacuation (withdrawal of members), but also in other ways to finish my interests overseas demand. "
Chinese Ministry of National Defense Information Office news release said the evening of 24, is the implementation of the Gulf of Aden off the Somali coast to escort mission of the Chinese navy Seventh Fleet escort" Xuzhou "missile frigate has left for Libya in the vicinity rushed to the waters, China to evacuate the ship trapped in Libya to provide support and protection.
In addition, according to Chinese Foreign Ministry, 25 am, as of now, about 12,000 Chinese citizens leave Libya.