Home
»
China military
» Taiwan's military is developing new counter-weapon to destroy the enemy's command system
Taiwan's military is developing new counter-weapon to destroy the enemy's command system
Date:2011-08-23
Author:admin
Category:China military
Comment:0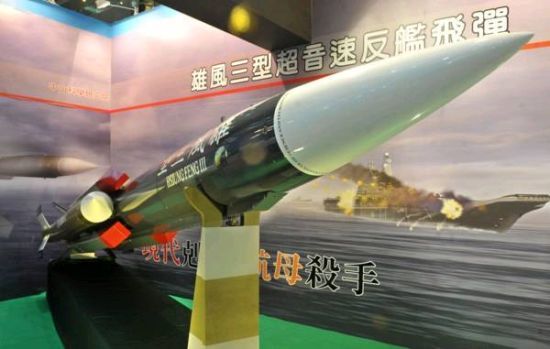 data for: the glory of Taiwan exhibited supersonic anti-ship missiles -3
BEIJING, Aug. 22 (Xinhua) According to Taiwan media reports, the Chinese KMT "legislator," said Lin Yu-fang 21, Taiwan solely on the implementation of external operations, long-range missile system pressure command, at the receiving end, "Yuji E" weapon system, the future will receive a "sunny" as the symbol of the new counter-weapon, the type of weapon to destroy the enemy's main command , control and other communication systems, paralyzed the enemy's attack.
According to Lin Yu-fang said that the Taiwan military is an active R & D and production in Taiwan to counter all kinds of weapons systems, in addition to production, "Yuzo" supersonic anti-ship missiles, "Yuji E" weapons systems, and has By "initial operational evaluation" (IOT & E) of the "thousand swords" airport system pressure of weapons systems, missile command the next three to four years, also plans to receive a "sunny Project" as the symbol of the new weapons and equipment.
Taiwan in addition to R & D "sunny" project, Taiwan's military has openly defense report also confirmed that Taiwan is developing "electromagnetic pulse bomb", "long-distance precision-guided missile" and "strategic non- man-machine "and other weapons systems, the future mass production, may more effectively deter attacks.
(Edit: SN049)