New Russian ICBM fielding Ya Ersi new military aircraft will be 1500
Date:2011-08-30
Author:admin
Category:International military
Comment:0
T-50 prototype flight test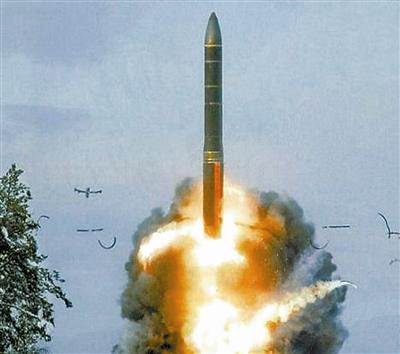 "Topol-M" intercontinental ballistic missile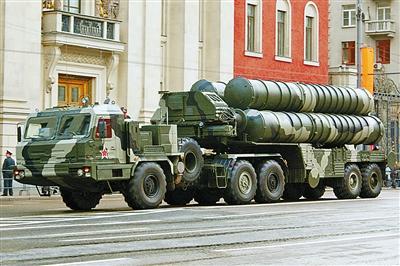 S-400 air defense missile systems
20380 stealth frigate
News Alert
recent years, Russia's new weapons and modern military equipment to speed up the pace significantly. Late last year, Russian Prime Minister Vladimir Putin announced a total of 20 trillion rubles (about $ 646 billion) 10 years strong military program, less than 10 days, the Russian Air Force received four Su-34 bombers, also received 10 January Mi-8 multipurpose helicopter aircraft, officially opened a major facelift in 2011 prelude. What the future will be equipped with Russian weapons? Number and performance? These problems much outside attention. 2011, as Russia's "10-year facelift," the beginning of the year, from which you can see some clues.
priority update the strategic nuclear forces, the total funding for weapons procurement accounts for about 20%
constitute a trinity of land-based strategic nuclear forces (strategic rocket troops), sea-based (strategic nuclear submarines) intercontinental ballistic missiles and strategic bombers, missiles (long-range aircraft) has been the replacement of Russian weapons and equipment a priority, military weapons procurement accounts for about 20% of total.
this year, the most important focus of the strategic rocket soldiers will be fitted out fixed RS-12M2 "Topol-M" (NATO codename SS-27) and motor-RS-24 "Ya Ersi" new ICBMs, these two systems will become the next several years, the basis for Russia's land-based nuclear forces.
"Topol-M" three solid-fuel intercontinental ballistic missiles, Russia after the disintegration of the Soviet Union developed the first strategic missile. 550,000 tons equivalent of a single nuclear warhead, the maximum range of 11,000 km. Planned for this year to receive 4 missiles, and equipment to the full series next year to the number of the provisions of 10, including service from last year's first sub-guided nuclear warheads carrying the latest products. The future is no longer the self-propelled equipment has been discontinued, "Topol-M", replaced by self-propelled "Ya Ersi" instead.
"Ya Ersi" sub-guided multiple-warhead intercontinental ballistic missile is the "Topol-M" of the latest upgrade, this will continue to equip. Information from the public point of view, the new missile for about 23 meters, less than 2 meters in diameter, the maximum range of 11,000 kilometers, there are three or more active sub-guided warheads, each 15-30 megaton power, circular error probability less than 200 meters.
stressed Russia's strategic rocket forces commander, "Ya Ersi" missile system to destroy multiple targets, its ability to survive the battlefield, a high level of protection, flexible deployment, mobility great depth, in any before the implementation of stable and firm back.
RSM-56 "Bulava" sea-based intercontinental ballistic missile sub-guided ("Brava"), the Russian Navy the same year, the focus of testing and equipment programs. It can carry 10 nuclear warheads, maximum range of 12,000 km. Its former chief, said that the missile may be served during the year and the next three years into volume production.
the Russian military is also actively improving the basis of sea-based strategic nuclear forces, "Delta IV" class and "Delta III" class nuclear submarine, in service this year. For the production of the enterprises concerned are RSM-54 "vessel" missile, the order has been discharged in 2014. It can take four points warhead, a range of over 11,000 km, to accurately destroy the strategic objectives.
Russian space-based nuclear forces will also be strengthened, primarily to improve procurement and Tu-160 strategic bombers, had also repair a number of Tu-95MS. New air-based strategic cruise missile is expected to start this equipment.
1500 new aircraft help the Air Force, 200 sets of air defense systems act as backing
recent years, the Russian Air Force received large quantities of new equipment after receiving a four-year about 67 fixed-wing aircraft, about 90 new helicopters, including 28 m-28N and six card-52A, and seven battalions of S-400 air defense missile system.
the next 10 years, the Russian Air Force will be equipped with more than 1,500 new aircraft and helicopters, and about 200 sets of "armor-S", S-400 air defense systems, etc., most of which a large number of weapons and equipment from the beginning of the year forces.
5th generation fighter T-50 is a multi-year plan focuses on testing and equipment, will continue to test this year, will join the other two prototypes, and manufacturing of the first test sample machine. Under the plan, T-50 flight test tasks should be completed in the next two years, the first phase of national tests in 2013, starting from next year, making pre-production aircraft in 2015, mass production, starting from the procurement of 60 in 2016, the final plan hundreds of aircraft equipment.
Su-34 frontline bombers currently has six this year, will be fitted out to increase the intensity. The biggest battle load 8 tons, a combat radius of 1100 km. To weather, all-hour combat use, short take off and land, long-range attack, medium can be used as strategic bombers in combat performance is the 4th generation + fighter.
multi-purpose fighter Su-35S equipment program is to receive 48 in 2015, using the 5th generation fighter technology, a 4th generation + + aircraft. Currently being fitted out in national testing and preparation. It is mainly used for close air combat and air combat over the horizon, the largest combat load 8 tons, combat radius of 1600 km. With a new active phased array antenna radar, which can track 30 air targets and attack one of the eight, which can track ground targets and attack four of them two.
Army Air Force efforts to dress the same great plans to purchase 400 helicopters by 2015, and strive to make 2020 the number of m-28N to 200-250 aircraft, the number of cards 50 -52 -60 aircraft.
-28N-meter multi-purpose attack helicopters in the first post-Soviet development of fifth generation model helicopters, plans to increase the number of 27. It is equipped with 30 mm cannon, "charge" anti-tank missiles and rockets of various types of non-control, speed, stealth capability, killing more than weapons, mighty fire, in a variety of weather conditions to provide fire support for the Army.
Ka-52 Ka-50 attack helicopter is the depth of the development of type. Plan from the beginning of this year volume supply, before the end of next year and strive to equip up to 30. It's fighting load of 2.8 tons, mainly used for armed attacks, air command, terrain reconnaissance, target designation, formation of action coordination and pilot training, can use all-weather full-hour battle.
this year, the Russian Air Force will be equipped with 12 Su-27SM3, 4 Su-30M2 and 12 Su-25UBM fighter, and will continue to maintain and improve the active aviation equipment.
new air defense weapons is also a priority this year, the Russian air force equipment, objects, in 10 years, a new air defense weapons to achieve one hundred percent the proportion of the target.
S-400 S-300 is based on a new generation of long-range air defense missile system, mainly used to destroy all current and future air and space attack weapons, while leading up to 72 missiles simultaneously tracking 300 target and attack one of the 36. S-400 system, the overall combat power of the powerful, the Russian military claimed that S-300 system is three times the overall performance is far better than the U.S. "Patriot."
"armor-S1″ unity of self-defense missile and artillery system is the fourth-generation short-range air defense weapons, electronic interference and fire in combat conditions, stable and efficient air intercept all active and future weapons. In March last year the first mass-produced equipment, plan the next few years more than 20 sets of equipment. It has 12-air hypersonic missiles with a range of 1-20 km; with two 30 mm double-barreled anti-aircraft guns with a range of 0.2-4 km, the maximum rate of fire 5000 rounds per minute. Simultaneous ground and air attack four targets, the effective kill radius of 15 km.
adds new weapons and surface water, ground weapons and focus on upgrading
Vladimir Putin announced late last year, will spend the next 10 years, 4.7 trillion rubles Navy procurement weapons, one third will be allocated over the next five years.
4th generation 955 "Borey" class strategic nuclear submarine has two water. Choose the test program this year, "Bulava" missile, ready to be fitted out. "Borey" class strategic nuclear submarine of the second boat, "Alexander Nevsky" was planned service end of this year.
4th generation 885 "ash tree" multi-purpose nuclear submarines capable of launching six models of anti-ship missiles, cruise missiles, ship-to-ground missiles as well as various types of torpedoes, effectively killing the ground fixed target against submarines, but also to destroy the aircraft. The first boat, "Severodvinsk" was launched in June last year, is currently being tested, the fastest this year, the latest service next year.
new Russian naval surface ships is also a priority target equipment, focusing on type of light Frigate 20380, 22350, 11356M-type frigates and French "West Wind"-class amphibious assault ship.
20380 stealth frigate has built two, the second ship-volume "sensitive" was being tested, this year will be served. The third ship, "lively" was fitted out in the year; will start building this year, "clever" was. Russian Navy plans to build a total of 20 ships of this type, mainly used for offshore operations against enemy surface ships and submarines to protect the air defense, fire support landing forces.
22350 multi-purpose frigate known as the Russian version of "Aegis", mainly for offshore, deep sea combat, but also in offshore operations, for the escort aircraft carrier battle groups or large fleet, plans to serve. Second ship in volume production-type "Casa Tuonuo Fu Navy Marshal" program launched this year, next year fitted out.
the Russian Army remains focused on the future of the facelift is a new missile, artillery, main battle tanks, especially the "Iskander" missile, T-90A tanks, BMP-3 infantry fighting vehicles, BTR- 80A armored vehicles and "Tornado" multi-barrel rocket launchers, etc. is the most important.
"Iskander-M" tactical missile system can use a variety of conventional ammunition, tactical nuclear weapons can also be used, the maximum range of 500 km, can also use a range of over 2,000 km of R-500 cruise missile, the Russian response to U.S. missile defense system in Eastern Europe, a powerful tool for planning. Future plans steadily and equipment, and flexible deployment. The missile uses stealth technology, fly at 50,000 m altitude, is extremely difficult to monitor and intercept, can easily break through the anti-missile system.
Russian Army also plans to equip about 1500 T-90 main battle tank is now about equipment 500. In a large number of various types of equipment, T-80 tanks, the plan focus on improving the active products, to speed up the process and equipment upgrades. The new BMP-3 infantry fighting vehicles, has equipped about 280, will continue to purchase. Armored vehicles in the area, BTR-80A is still the focus. In addition, currently only equipped with 900 sets of "hurricane" and "Tornado" multi-barrel rocket launchers, which is also equipped with two priorities for the future procurement goals.