Home
»
China military
» Jilin high standard repair damage to Japanese property suspected to have been general tomb (Figure)
Jilin high standard repair damage to Japanese property suspected to have been general tomb (Figure)
Date:2011-08-30
Author:admin
Category:China military
Comment:0
Jilin Province, a famous Japanese general, General Feng Zhanhai property suspected to have been excavated the tomb, tombstone was also torn down, has caused strong repercussions in the local moment. Cang Yan photo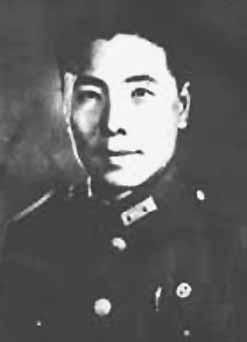 data for Feng Zhanhai General
China news agency, Jilin, April 22 (Reporter Cang Yan) – Jilin Province, a famous Japanese general, General Feng Zhanhai property suspected to have been excavated the tomb, tombstone was also down, sometimes causing local strong reaction, many Internet users expressed outrage Posts. In this regard, Jilin, authorities said, will be the tomb of the general high standard of repair. April 22, was moved to a slope near Kitayama Martyrs General tomb is repaired.
4 22, Jilin sky floating light rain, a sudden cooling. Martyrs in Jilin Beishan near a hillside, Feng Zhanhai family and the relevant government officials are gathered here. 10 am, in a pine forest surrounded by the Japanese star finally Soul nature. In addition to the family of General Feng Zhanhai, many people have heard about the tomb of General participated in the relocation ceremony. "General Feng Zhanhai heard the story, he was fired the first shot of the people of Jilin war." A crowd-old said.
General Feng Zhanhai famous Japanese general, founder of the Kuomintang Revolutionary Committee of Jilin Provincial Party Committee, the "anti-Japanese Jilin first person," said. September 1963, General Feng Zhanhai died in Changchun. In accordance with its wishes, the Jilin Provincial Government to be buried in a hillside in western Jilin Kitayama, and in 1965 its cenotaph placed in Jilin Kitayama peak.
2010 September, Jilin municipal government workers Revolutionary line of 3 people found the cemetery tombstone Tacha dump, the cemetery was excavated, the defendant made to the Kuomintang Revolutionary Committee of Jilin Provincial Committee report. Revolutionary authorities in Jilin City of Jilin Provincial Committee instructed to report the situation. Jilin city government to listen to reports, the attention, and asked relevant departments to seriously and do general restoration and protection of the tomb of the status quo, and to solicit their views on family, general repair the tomb of a high standard. (End)