Home
»
International military
» Russia's sixth-generation fighter project demonstrated high-speed and stealth with Artificial Intelligence
Russia's sixth-generation fighter project demonstrated high-speed and stealth with Artificial Intelligence
Date:2011-08-30
Author:admin
Category:International military
Comment:0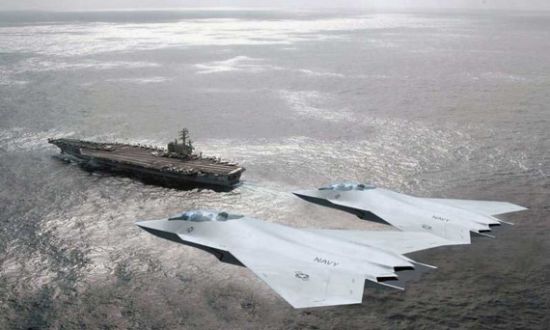 photo shows the U.S. military announced the F/A-XX" sixth-generation fighter "renderings.
Emi Ge introduced a skate unmanned attack aircraft.
Chinese stealth fighter F -20 successful maiden flight, once the fifth-generation fighters rise to worldwide attention. In this context, in order to prove his leadership, the Russian MiG aviation giant recently could not wait to show their new products – "Torpedo" jet stealth UAV. Allegedly, this aircraft because of high-speed, stealth and unmanned and other features, known as the "sixth-generation fighter."
this research project code-named "Torpedo" by the MiG company and a series of jointly developed business and science centers. Machine shaped like a dart, at present, prototype weighs 10 tons, 2 tons payload, range 4,000 kilometers. Russian Air Force MiG company to ensure that, if the military are interested in purchasing the future, "Torpedo" tall and performance "is not this level."
According to reports, "Torpedo" using advanced stealth technology, stealth performance "than the U.S. F-117 stealth fighters," to quietly break the enemy's air defense system, an important target for attack: The engine uses a flat nozzle, reducing the amount of heat radiation, but also to avoid the enemy's infrared detection equipment; engine inlet plane of the front wing is covered, to avoid the radiation collected by radar; panel occupies the landing gear doors and the cabin door in a few parallel lines, greatly reducing the radar reflector.
"Torpedo" The main purpose is to: break through the enemy close air defense system, missile launch bay of precision-guided munitions, destroying the pre-detected ground fixed targets, moving targets and can destroy targets at sea . Its two ammunition compartment, can put an air-missiles or the anti-radiation missiles, or a 250-500 kilogram guided bomb. Currently, the MiG company, "Torpedo" prototype is equipped with Kh-31P anti-radiation missile and KAB-500KR guided bombs. It is reported that the future "Torpedo" to act alone, but also with the manned fighter fleet operations; both air defense suppression perform dangerous tasks, but also effective against tanks, warships, or mobile missile launchers, and even travel long distances, attack on the U.S. military in Alaska's F-22 fighter base.
was involved in the development, according to a "Torpedo" avionics engineer said, it is designed to target very high, have a certain artificial intelligence, that the ground operator to enter the relevant procedures, it able to choose the right air attack lines, while avoiding enemy interception; even in the enemy's strong electromagnetic interference was able to accurately find the real goal, and to "targeted killings."
scholars 赫拉姆齐欣 that the Russian military, "Torpedo" appears at the right time. In fact, nearly 20 years, the global outbreak of armed conflict have proved that the military power of the increasingly sophisticated air defense system, for the development of heavy unmanned stealth fighter jet is imminent.