Home
»
China military
» The first time in the aircraft industry delegation to participate in anti-terrorist police and Equipment Exhibition
The first time in the aircraft industry delegation to participate in anti-terrorist police and Equipment Exhibition
Date:2011-08-30
Author:admin
Category:China military
Comment:0
Guard unmanned aerial vehicles and other show-site model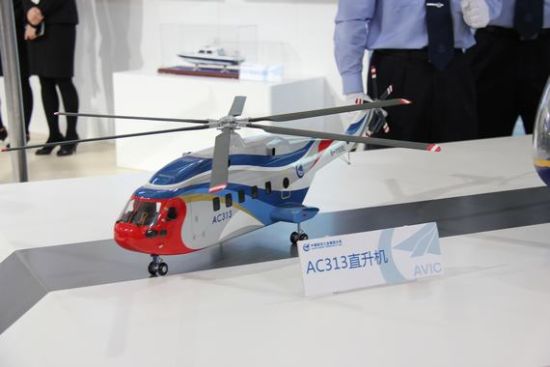 guard helicopter models show live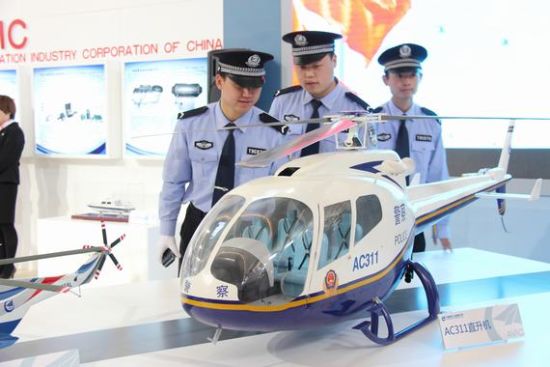 guard helicopter models show live
World Wide Web on May 19 reported that, AC311, AC312, AC313, Tianyi-I UAV wing Dragon-I UAV, "Seagull 300″, "dragon 600″, EOD robots, patrol … … in the 19 to 21 May at the Fourth Beijing Exhibition Center and the anti-terrorism police equipment exhibition, the majority of viewers will be able to fully see the China Aviation Industry Corporation (the "AVIC") developed and produced all kinds of products related to star. This is the re-integration in the aircraft industry since the first group, the rate of its defense subsidiary, Helicopters, Engines, Avionics Systems, Electrical Systems, flying through the company, based hospital, the aircraft heavy machine eight units, each organization class and non-airline aviation police and anti-terrorism equipment to participate in the exhibition. These professional products will allow the audience captivated.
on display in the aircraft industry's products are divided into the helicopters, unmanned aerial vehicles, amphibious aircraft and patrol boats, airborne equipment and non-aviation products, categories, through objects, models, video, panels, pictures and other forms of display.
helicopter is the aircraft industry to participate in the exhibition of heavy products, as early as the Beijing Olympic Games, Shanghai World Expo, China Aviation Industry helicopters well done film and aviation security and other important tasks. Currently, the aircraft industry spectrum continue to improve helicopter, already has a 2-ton to 13 ton from a series of products. Which, AC311-type 2-ton light helicopter, is the first aircraft with independent intellectual property rights of light civilian helicopter, with a small, lightweight and flexible, suitable for flight training, medical aid, search and rescue and other fields. AC312 4-ton medium twin helicopter, the internal space, cruising speed, a very comprehensive police equipment configuration, can complete a variety of important tasks sudden flight. AC313 three rounds of 13-ton large civil helicopters is China's first large-scale civilian helicopter aircraft with high reliability and low lifetime operating costs.
AC313 helicopter is a typical single-rotor with tail rotor helicopters, search and rescue, forest fire fighting, passenger transport, medical care, jobs and other areas are hanging AC313 strengths, with accurate, efficient and flexible reconnaissance, search capabilities, is ideal for field use with alarm.
in the UAV field, the aircraft industry has unveiled its star product. Tianyi-I UAV systems, the use of airborne optical surveillance system, with real-time video, video playback, remote sensing data, image positioning, map management and trend processing functions, programmable with remote control and flight patterns, can be measured to achieve the implementation of day and night patrol and monitoring tasks; export project has been reviewed by the "pterodactyl-I" export-oriented cyclone reconnaissance UAV systems and unmanned aerial vehicles, especially for border/coastal defense, transportation, terrorism and other requirements of different applications, can be a long time target tracking surveys and monitoring to combat; "Yaoying Ⅰ", "Yao Ying Ⅱ" multi-UAV system, capable of fire fighting, disaster relief, aerial photography, forest fire monitoring, etc., and provide real-time image, is a strong field of police information security.
amphibious aircraft and patrol boats in the aircraft industry is the recent rapid development of products, amphibious aircraft and patrol boats of the two-pronged approach to the sea provides a strong armed police protection. For the domestic low-cost aviation market "Seagull 300″ light utility amphibious aircraft can take off and land in rivers and lakes water, cement, asphalt, etc. can also be simple runways for business flights, drug smuggling, coastal patrol , search and rescue, forest patrol and other fields. With completely independent intellectual property rights "dragon 600″ large fire/water rescue amphibian, is the world's largest amphibious aircraft. As a single-hull, four-engine turboprop aircraft type comprehensive relief, it can be parked in the implementation of the water rescue, fire fighting and water rescue perform the task day and night, in the main fire and water used to perform large-scale rescue mission, while taking into account the marine environmental monitoring purposes.
In addition, the non-aviation products in the aircraft industry has developed explosives disposal robot, police motorcycles, practical and high-tech products. Among them, the EOD robot to assist the armed police, police explosives disposal for risk, detection, attack, etc., to combat criminals to provide a security guarantee. Superior performance of the police with electric cars, motorcycles, allowing patrol, the police and other tasks more efficient and quick. Mobile electronic police system and the speed is a good helper for the traffic police can monitor speed and automatically records of illegal information, application of GPS vehicle location at any time to determine the blacklist, but also the scene of the accident investigation, environmental monitoring, traffic control and so on.
with the increasingly serious situation of international terrorism, the aircraft industry and the anti-terrorism police equipment products to show a good market prospect. To the helicopter market, for example, in 2010, AVIC helicopter respectively Hefei Public Security Bureau, the Air International Leasing Co., Ltd., China Dragon Airlines signed a professional contract helicopter order, and with their counterparts from Southeast Asia, West Asia, Africa and South American customers ordered a helicopter contract signing.