Senior U.S. military will be a big shake: CIA Director in charge of the military to
Date:2011-08-30
Author:admin
Category:International military
Comment:0
U.S. CIA Director Panetta.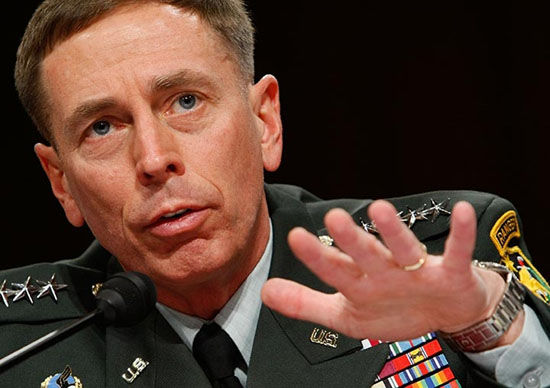 Gen. David Petraeus, commander of U.S. forces in Afghanistan.
White House officials earlier this year, following a big shake, the top U.S. military and President Barack Obama's national security team is about to re-shuffle. Including Defense Secretary Robert Gates, Joint Chiefs of Staff 席迈克尔马伦, the U.S. military and NATO commander in Afghanistan, David Petraeus, Ambassador to Afghanistan, including senior officials Aiken Bailey will leave. U.S. public opinion, several major positions to "shake" to Obama since he took office the first opportunity to restructuring the national security team, although sometimes this is a last resort option. On a successor, currently no conclusion, some analysts believe that several key positions probably still is the current senior officials of each rotation.
CIA long to be in charge of the military
the outgoing military officials and some will retire, such as Defense Secretary Robert Gates and Joint Chiefs of Staff Mullen, some will be transferred to new positions, such as the U.S. and NATO commander in Afghanistan, Gen. David Petraeus. Secretary of Defense's position is undoubtedly the most focus, though Gates did not announce departure time, but Pentagon officials are expected in July this year. Gates is a member of the Cabinet, one of the most right to speak on Obama's policy-making influence. He, as Republicans, but in the Democratic Party government, especially Secretary of State Hillary Clinton and many good co-operation to promote a number of diplomatic and military strategy development, including more troops to Afghanistan. However, military action against Libya last month, Gates and Hillary obviously disagree.
for Gates's successor, White House officials tight-lipped. According to insiders speculated that the most likely candidate is the CIA Panetta. If Panetta became Secretary of Defense, this shift is not surprising, because Gates has served as the CIA, can be said that the U.S. military have this tradition. Panetta said the officials around, Obama has yet to post the appointment of Secretary of Defense in touch with him, and Panetta said earlier position, the post of CIA director, will be his last in a position within the government. Even so, public opinion, if the White House is really reaching out to him, Panetta should not be rejected. If the 72-year-old Panetta succeed Gates, Defense Secretary will set the old record. Panetta has the advantage of White House influence and extensive network of contacts in Washington, which made him go beyond the office at the beginning due to lack of work experience in information systems from the Congress and the CIA have been internal opposition, getting a firm foothold and acclaimed.
other candidates, including Defense Secretary of the Navy Mabus, he served as governor of Missouri and the rank of ambassador in Saudi Arabia. "The New York Times" that the more mainstream choices are served as the Clinton administration Deputy Defense Minister He Muli, even former Secretary of State Colin Powell, or the Rhode Island Democratic Senator Jack Reed.
Zhu'a commander of the White CIA
a possibility has not yet been confirmed, another rumor has spread like wildfire. U.S. National Public Radio Digital Network quoted anonymous senior official as saying that once Panetta in charge of the Pentagon, the CIA post is likely successor is the current U.S. and NATO commander in Afghanistan, Gen. David Petraeus. Public opinion, Petraeus himself inclined to accept the proposal, during his command Zhu'a U.S. has been promoting the team and fight U.S. troops overseas CIA cooperation.
whether in Washington or Kabul, Gen. David Petraeus, has many supporters, a lot of people want the generals to take over as Joint Chiefs Chairman Mullen. But some believe that Petraeus's reputation in Washington as well as the close ties between the two parties heavyweight members to make some White House officials uneasy, especially in Obama's political adviser, they see Petraeus as a potential threat. Though there have been rumors that Petraeus may be as Republican candidates in 2012 presidential campaign, but this rumor was Petraeus rumor.
deputy Chairman of the Joint Chiefs of righting
no matter how Petraeus whereabouts of his retirement a foregone conclusion. The vacancy left on his terms, seems to be the best candidate to fill the Deputy Commander of U.S. Central Command, John Allen. Allen said to have been personnel changes for the future reorganization of personnel. Another military positions, Chairman Joint Chiefs of Staff will also face change. Defense Secretary Robert Gates stepped down soon after, with the appointment of former President Bush's "former old veterans," Joint Chiefs of Staff Mike Mullen is also expected to retire in September this year. Conjecture that the Vice Chairman James Cartwright is likely to be righting.
Cartwright is Obama one of the most trusted strategic advisor, but many senior military leadership style and decision-making of their doubts. For example, the question of more troops to Afghanistan, Cartwright's claim is different from Bill Gates, Hillary, and Mullen and other main Zhang Zengbing camp, but closer to the Vice President to send troops Biden caution. And Cartwright Zengyin been reported sex scandal with a female subordinate have received the survey. Although the survey results, said the allegation is not true, but officials think he at least has the responsibility of weak management of subordinates.
this year, the U.S. military called a "troubled times", two battlefields in Iraq and Afghanistan has not completely get out, but also involved in military operations against Libya. Obama has said 2009 began in July 2011 the withdrawal of combat troops in Afghanistan. Media that it will be a difficult process. A recent report said the U.S. military in Afghanistan has not yet found "a clear way to deal with militants", then this will undoubtedly change the withdrawal process has been difficult to add another uncertainty.
Related Links: The new team may be "Harmony"
U.S. media that Obama's military "point" style disappointing. He assumed office had "eclectic talent" and acclaimed, his cabinet team by the media as "opponents combined," that although the team members of different political views, but you can expand the mind in the intense agitation to promote the collision decision-making carried out. However, the recent series of personnel changes, Obama is widely regarded as the beginning to "feel more dependent on their own" selection mode, so that some so-called "outsiders" were bitterly disappointed.
According to reports, senior military overwhelmed by the big shake-up took six months of the president's national security adviser Duoni Long coordinates. Media, Duoni Long and Obama's relationship to Jones than his predecessor, much closer. Some of the current successor to the outside lock, such as Cartwright, Vice Chairman Joint Chiefs of Staff, and Duoni Long has always been friendly with. This inevitably raises the fear that the next national security team, "Harmony." (Wang Shanshan)
. OtherContent_01 p {line-height: 23px; margin: 0px;}