5 U.S. soldiers have rescued 36 reached the encirclement of the Taliban comrades
Date:2011-09-25
Author:admin
Category:International military
Comment:0
Dakota – Meyer in training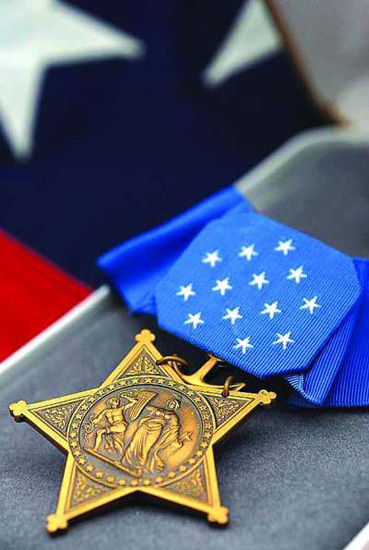 the U.S. "Congressional Medal of Honor"
newspaper freelance writer Zhang Lu-sheng
According to "USA Today" reported on September 15, United States President Obama has served in the Marine Corps awarded the 达科塔梅耶 "Congressional Medal of Honor." This is the U.S. government awarded the highest military medal of honor.
Meyer to receive this honor because of his September 8, 2009 for bravery. That day, he and his comrades in arms, artillery sergeant Juan Rodriguez Chavez Hummer car driving in Afghanistan's Kunar province, Gan Gal valley, surrounded by the Taliban rescued 13 U.S. soldiers and 23 Afghan army soldiers.
brothers to die in an interview
2001 in Afghanistan since the war started in Afghanistan and Iraq, more than 10 U.S. troops on the battlefield was "Congressional Medal of Honor "Only three people were still alive, the Marine Corps Roth Dakota Meyer is one of them.
Although the interview is not like the spotlight, but recently, Meyer home in Kentucky 格林斯堡祖 father's farm received the "USA Today" interview. He said, for those willing to Calcutta in the valley in Afghanistan, killed the brothers and the brothers are still fighting the front line, he should say what happened, they are the real heroes.
Meyer said, "things", refers to his September 8, 2009 in the valley in Afghanistan Gan Gal feat to save 36 lives.
Gal Gan valley in western Afghanistan's Kunar province, a narrow valley, a winding canyon in a dirt road, both sides are rocky mountains, is willing to foot of the mountain village of living in Calcutta The Ni Pi house.
2009 In the fall, Meyer was only 21 years old, but already the ETT (the U.S. military stationed in front of the combat support training units) in one, his unit was sent to Kunar province, training where the Afghan government.
2009 年 9 8, Gard Gan Afghan government plans to meet with several tribal elders, the village, there are indications that several elders to the side of the Taliban. This information is no trivial matter for the U.S. military and Afghan government forces, because it was the Taliban in Kunar province, is rampant in parts of the Afghan government needs to take measures to win the support of tribes and villagers.
Afghan government's plan is: starting from the camp before sunrise, dawn arrived Gan Bengal village, and that several elders to discuss matters relating to renovation of a mosque, village to see whether there are other things need government help.
U.S. military rapid reaction force and the Arab troops would act together. The U.S. military said an exchange of fire with the Taliban if their aircraft will be dispatched quickly.
A military commander does not want fighting, and because this is only a "key leader" of the meeting.
"We must go there to save lives"
2009 年 9 月 8 日 two in the morning and participate in military action the U.S. military to leave Ah, "Joe Islamic "combat outpost base, marching toward the village of Gan Gal. In the valley at the entrance, we walk into the valley. Meyer and his comrades, Sergeant Juan Rodriguez Chavez, artillery and other Hummer car with a few people on standby.
Meyer later said, and we separated so he "had a sense of foreboding."
in action before the meeting, Chavez and Lieutenant Meyer Executive Michael Johnson suggested Hummer tanks entered the valley, the chariot with heavy weapons, if attacked, can be suppressed enemy fire. But this proposal was not adopted, because the action of the commander of that bad road conditions within the valley, worried by the roadside car bomb attacks.
5:30, this form of action by the United States A Shibing Gal Gan team to reach the village. Village lights suddenly went out, then gunshots rang. More than 50 Taliban fighters on both sides of the mountains from the valley and village house fire together, the team into a pocket.
almost the entire village are willing to put the battle Calcutta, women in positions on the shuttle, to transport ammunition Taliban, some of the gunmen, or even a child. A Taliban troops requested by radio to surrender.
heard the gunshots, Meyer immediately called headquarters to request air support. Headquarters of the answer is: may cause civilian casualties, and the current situation is not clear Taliban, inconvenience air.
Since then, Meyer and 4 calls Chavez headquarters, requesting support for driving the Hummer car reached the valley, but the headquarters is not approved, because that "will only make the situation more complicated."
Meyer and Chavez as the one, Meyer said: "We must go there to save lives." Chavez nodded in agreement.
a field large rescue began.
5 times reached the valley, 36 rescued comrades
Chavez Hummer car driving on the bumps in the rugged mountain toward gunfire came the place fled. Meyer controlled the chariot of the grenade launcher, in a hail of bullets to the enemy fire.
is the first to be rescued several Afghan government soldiers, Meyer and Chavez to transport them to a safe place, to continue to go back and save. An Afghan officer advised them not to, because "back is tantamount to suicide."
Chavez has been staying in the cab car. Meyer jumped out to help while the wounded, while up the car opened fire against an enemy. He has been an explosion of the rocket to blast off lift, Chavez thought he was dead. Who would have thought an instant, he stood up and shouted, "I am okay."
fourth chariot rolls toward the valley. After a Taliban ran out from the bunker, in a few meters away from Chavez aimed at him. Meyer eye grassland, to death.
4 times into the valley, the two rescued most of the trapped workers, but there are four U.S. soldiers did not fall, so they rounded out the fifth valley.
At this time, U.S. military helicopters flying, found that four U.S. soldiers. Helicopter to inform the Meyer and the body was discovered at the calibration position throwing smoke bombs.
Meyer immediately get off, ran toward the smoke. Bullets flying around him.
10 minutes later, Meyer returned to his comrades that the remains of four tanks on the Hummer, and then left the valley.
So far, fighting has continued for about 6 hours. Meyer, eight Taliban were killed, and Chavez was rescued 13 American soldiers and 23 Afghan army soldiers. With this bravery, Meyer was promoted to sergeant and was awarded the "Congressional Medal of Honor," Chavez was awarded the "Navy Cross."
"thorn head" to become a volunteer
Meyer has now retired, returned home to Greensburg, Kentucky, and cousin to do business. For their own future, he said not a good plan. "I think their military service experience should be over." He said.
Greensburg is a small town, such a small place out of a big hero, the locals are proud. Meyer's high school football coach Mike Griffiths said: "In our small place, no one has access to such a high honor it!"
high school, teachers give the impression of Meyer is "smart", rebellious, often giving teachers Xiabulaitai.
on compulsory home economics class, Meyer and a few good students to tell the teacher they set up a sled team, intend to the next two months are used for home economics class sled training. They also lined up a chair, pretending to ski. Home economics class the teacher was furious and said to the president to call, Meyer, who said: "God is not labor costs, we know how to get to his office."
but friends have said, Meyer also the other side.
on a high school senior, Meyer found a special class of students the teacher 塔娜拉特利 husband that wanted to give him along the way. Although some worry that this "thorn head," volunteered the motivation, but Ratliff was agreed.
Meyer evidence 明拉特利夫 concern with action is unnecessary. He took a class on campus for students with autism in a look, and briefed him on attractions. Soon, these special students has become Meyer's fans go to every football game he was refueling.
"Even if the future was thrown into prison, I have rescued those brothers"
the eve of graduating from high school, Meyer's restaurant at the school met the Navy Marine Corps recruiter. Meyer was not the intention of the army, but he is still curious to scrape together the past, with conscription were talking. Meyer said his plan is to college, playing football.
conscription who nodded, and said it was a "good intention", because that "you can not become a member of the Marine Corps."
Meyer turned to leave. After a child, he walked over.
"Now put your material out," Meyer said of the recruiter, "We signed agreements it."
Meyer 17-year-old that year, must seek to join the army parental consent. Finish farm his father came home and found that Meyer and the military recruiters waiting for him.
"When did you start thinking about join the army?" The father asked.
"about 3 hours ago." Stunned Meyer's answer to his father.
After basic training, Mayer choose to join the Army, and later trained as a sniper. In 2007, he as a Marine Corps Third Battalion Third Marine regiment, a sniper, was deployed to Fallujah, Iraq, military service and later was sent to western Afghanistan's Kunar province.
Meyer said to Bengal Gan valley mission, he has put givers of life and death. "I've never been afraid of death, it was only a matter of time."
Meyer admitted that he knew he was disobeying orders to save, but never doubt his decision. "Even if the future was thrown into prison, I have rescued those brothers." Meyer said.
. OtherContent_01 p {line-height: 23px; margin: 0px;} (edit: SN049) . Icon_sina,. Icon_msn,. Icon_fx { background-position: 2px-1px}. icon_msn {background-position:-25px-1px;}. icon_fx {background-position:-240px-50px;}
share: