Hong Kong media that China selected as the F-15 carrier-based aircraft carrier Kuznetsov
Date:2011-08-29
Author:admin
Category:International military
Comment:0
information Figure: Kuznetsov aircraft carrier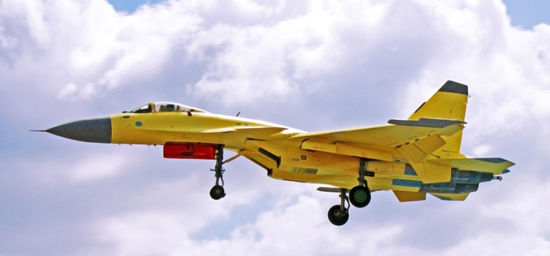 data for: Domestic carrier-based F -15 fighter flight map
Hong Kong," Daily "reported on June 21, the original title: China's first aircraft aircraft or sea trial the Chinese aircraft carrier seventy-one dream round soon. According to sources, the Soviet aircraft carrier, "Kuznetsov" was adapted from China's first aircraft carrier has completed the preparatory work, tentatively scheduled for July 1 to test the water inside, as the 90th anniversary of the gift, also want to check tensions in the South China Sea. The official launching ceremony on October 1 will have next year's National Day was held.
"Kuznetsov" was the monster had parked Dalian terminal non-secret, but when it formally into the sea has a different view. Military sources told us that the latest plan is the aircraft carrier will be launched on July 1, sea trials, "This is the latest schedule, but may change at any time. Too many factors to consider, and hardware such as weather, software, such as the situation will affect the sea trials of the time. "
Watch, according to multiple users and photo display," Kuznetsov "has a full conversion, the recent very active board, the workers often work overtime, even have been prepared for the red carpet, all indications are that almost a good thing. To have passed the "Kuznetsov" has changed its name, "Shi Lang", sources said, now have not given, but there will be names, name for what is possible, do not rule out the levy to the public name.
Although the sea trial is a very important step, but a lot of hardware and software configuration will take some time. The key technology in carrier-based aircraft, sources said, has been selected as the carrier aircraft F -15, but no experience with the Chinese Navy aircraft carriers need time to train practice. According to foreign experience, one familiar and proficient in flying aircraft carrier sailing Executive is almost ten years training. Several years ago, China began training special military aircraft.
analysis, "Kuznetsov" was taken to test the water carrier is China's first dream, to build aircraft carrier battle groups to really form a combat takes a long time, but this small step is enough to China in the dispute that an increased ocean proud to deter other countries.
for foreign military concerns, the PLA Chief of Staff Assistant Qi Jianguo stressed earlier interview with this newspaper, "Once the Chinese aircraft carrier, we will not have aircraft carriers, like other countries open to others where to go. "▲ (author Muzi)
. otherContent_01 p {line-height: 23px; margin: 0px;} (edit: SN049)