Home
»
China military
» Japanese media said Japan intends to cooperate with the Chinese navy to combat piracy
Japanese media said Japan intends to cooperate with the Chinese navy to combat piracy
Date:2011-09-04
Author:admin
Category:China military
Comment:0
Chinese Navy go to Somalia to escort fleet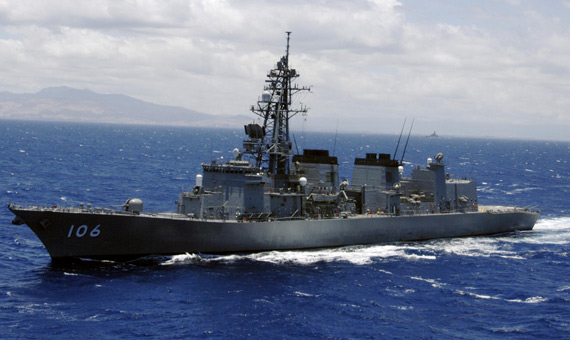 Data Figure: Japan Maritime Self Defense Force destroyer DD106 May the rain will go to Somalia to fight piracy
6 (Xinhua) BEIJING, March 6, Japan's Kyodo News reported, 5 basic Japanese government decided to combat the issue of the Somali pirates, the MSDF and the Chinese navy to cooperate in the exchange of information-based.
reported that the Japanese government will be issued next week, guard action command at sea, 14 Coast Guard dispatched two frigates to Somalia's waters, plans to start before early April escort.
Japan's maritime guard action object is limited to Japanese escort vessels and cargo ships loaded Japan, and Japan does not protect independent vessels. Japan 13, will be adopted at a cabinet meeting, "Pirates responses Act" provides an object of foreign vessels are escorted out. If the bill is passed, the escorting Japanese waters and the schedule through the exchange of information, but also each other as the other countries the possibility of escort ships.
report also said Japan would the U.S. military-led joint naval force (CMF) and the European Union naval forces the pirates consulting trends, national ship's activities and other information. Japan to consider requesting the escort activities in China provide the information collected, and the Coast Guard to obtain information to share with China.
related topics: Chinese naval escort to Somalia waters