Home
»
China military
» Jane's said the Chinese Air Force expects planes will be equipped with 300 Jian Shi (map)
Jane's said the Chinese Air Force expects planes will be equipped with 300 Jian Shi (map)
Date:2011-09-03
Author:admin
Category:China military
Comment:0
Data for: Air Force fighter Jian Shi night off training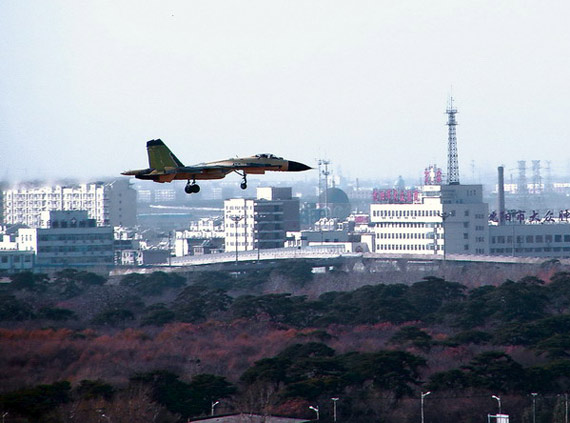 Data Figure: China-made F-11B flight test aircraft
Global Times special correspondent in the United Kingdom reported Hao Ping: April 1 issue of "Jane's Defense Weekly "reported that, in recent years, China's aircraft production capacity has made considerable progress, China's homegrown Cheng Fei Shen J-10 and F-11B aircraft are flying into the Air Force.
article said that although these two fighters are heavily dependent on outside there, but they are, after all, China's growing military aviation manufacturing capabilities integrated independent representative, they are almost able to fully meet the requirements of the Chinese Air Force.
Jane's article said that since 2003, commissioned by the Navy since the J-10, approximately 100 have been delivered to the Chinese Air Force J-10 at least four groups, is expected to eventually have up to 300 F – 10 into the Air Force. Chinese production of aircraft and the direction toward the localization consistent, future aircraft will be equipped Liming Aero-Engine R & D of the WS-10B turbofan engines, to replace the Russian AL-31FN engine.
Jane's said the first batch of 36 F-10 export orders expected to come from Pakistan, although the plan may be affected by Pakistan's little impact on the current economic difficulties. Pakistan Air Force chief of staff in November 2008 has revealed that the J-10 will seek to purchase loans from China.
article mentioned that, in addition to the J-10, China's J-11 of China's pursuit of "modernization and strengthening of existing combat capability," the representative of the key aircraft programs. Appear to belong to the surface of the F-11B J-11 series (Russian-made Su-27SK's China-based models), this aircraft is designed to strengthen the multi-purpose combat aircraft force. F-11B into the Chinese self-produced components and subsystems, including self-development of multi-mode pulse Doppler airborne radar, and by improving the inlet reduces the aircraft's radar reflection area, also in 2010 WS-10 engine after a facelift. F-10B delivered to the Air Force has begun, although the number still seems not enough to equip a regiment.