Home
»
International military
» South Korean Air Force soldiers to be the new special effects to create an independent universe, space warfare capabilities
South Korean Air Force soldiers to be the new special effects to create an independent universe, space warfare capabilities
Date:2011-09-03
Author:admin
Category:International military
Comment:0
Data for: South Korea's first astronaut Lee So Yeon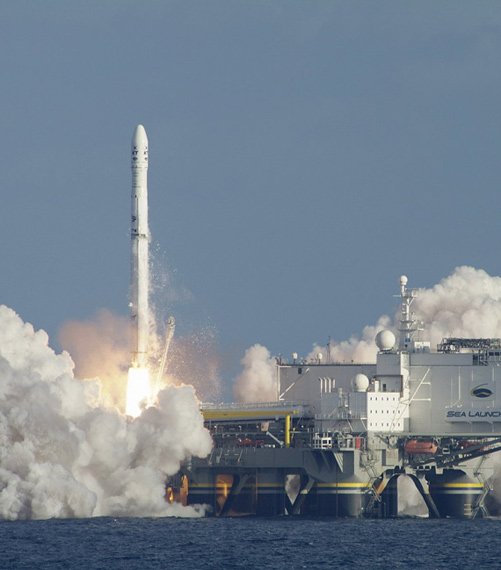 Data for: Korean rocket launch scene
According to the "Chosun Ilbo," 20 South Korean Air Force in the 2020s as an independent space capabilities with the "Air cosmic forces ", decided the new" cosmic stunt 'arms.
"Chosun Ilbo" quoted air force official as saying: "the establishment of aerospace forces to achieve the dream of the first professionals in the universe will be selected this year." Korean Air Force plans from pilots, air command, air defense artillery , information and communication with the universe and the use of combat operations in space is directly related to the implementation of the eight branches of the military officers serving captain and colonel, the selection of 27 space professionals, and from next year to increase the number of the selection.
According to "Korea Daily" 20 reported that South Korea will give priority to the military professionals were selected to provide training opportunities to improve their professional qualities. Department of Defense and the Joint Staff plans to build the field of space-related projects is responsible for the department, the ultimate goal is to create the universe headquarters.
"Chosun Ilbo," said the Korean Air Force plans to build the next three phases of space combat system. First of all, no later than the end of the issue of "space combat system to build a program" in 2015 to build electro-optical space surveillance system, the universe weather forecast and warning dissemination systems, radar, satellite positioning systems and other "space-based combat system." From 2016 to 2020, receiving satellite imagery to develop accurate information and satellite systems and other space close to and landing capability. From 2021 to 2030, with the radar space surveillance system and ability to use satellite transmitters and other independent space capability.
2001 years, when President Kim Dae-jung Ren Hanguo military academy graduation ceremony at the Air Force, said: "Korean Air Force should be carefully prepared in order to build the 21st century aerospace forces." "No later than 2015 manufacturing made out of advanced fighter aircraft. "Since then, South Korea has been working to achieve the dream of building the military aerospace, and to develop" national space development plan. " South Korea has launched "Arirang 2″ satellite, and is developing its own new satellite. In April, South Korea's first astronaut after launch, South Korean Air Force announced in 2017 to develop a spacecraft pilot. (Special correspondent Zhande Bin newspaper in Korea)
. OtherContent_01 p {line-height: 23px; margin: 0px;} . pb {}. pb textarea {font-size: 14px; margin: 10px; font-family:" Times New Roman "; background: # FFFFEE; color: # 000066}. pb_t {line-height: 30px; font- size: 14px; color: # 000; text-align: center;}/* page */. pagebox {overflow: hidden; zoom: 1; font-size: 12px; font-family: "Arial", sans- serif;}. pagebox span {float: left; margin-right: 2px; overflow: hidden; text-align: center; background: # fff;}. pagebox span a {display: block; overflow: hidden; zoom: 1; _float: left;}. pagebox span.pagebox_pre_nolink {border: 1px # ddd solid; width: 53px; height: 21px; line-height: 21px; text-align: center; color: # 999; cursor: default;}. pagebox span.pagebox_pre {color: # 3568b9; height: 23px;}. pagebox span.pagebox_pre a,. pagebox span.pagebox_pre a: visited,. pagebox span.pagebox_next a,. pagebox span.pagebox_next a: visited {border: 1px # 9aafe5 solid; color: # 3568b9; text-decoration: none; text-align: center; width: 53px; cursor: pointer; height: 21px; line-height: 21px;}. pagebox span.pagebox_pre a: hover,. pagebox span.pagebox_pre a: active,. pagebox span.pagebox_next a: hover,. pagebox span.pagebox_next a: active {color: # 363636; border: 1px # 2e6ab1 solid;}. pagebox span.pagebox_num_nonce {padding: 0 8px; height : 23px; line-height: 23px; color: # fff; cursor: default; background: # 296cb3; font-weight: bold;}. pagebox span.pagebox_num {color: # 3568b9; height: 23px;}. pagebox span. pagebox_num a,. pagebox span.pagebox_num a: visited {border: 1px # 9aafe5 solid; color: # 3568b9; text-decoration: none; padding: 0 8px; cursor: pointer; height: 21px; line-height: 21px;} . pagebox span.pagebox_num a: hover,. pagebox span.pagebox_num a: active {border: 1px # 2e6ab1 solid; color: # 363636;}. pagebox span.pagebox_num_ellipsis {color: # 393733; width: 22px; background: none; line-height: 23px;}. pagebox span.pagebox_next_nolink {border: 1px # ddd solid; width: 53px; height: 21px; line-height: 21px; text-align: center; color: # 999; cursor: default;} Previous 1 2 3 4 5 6 7 8 Next