Photo: South Korean troops in the Korean National Day to reproduce the Inchon landing
Date:2011-09-03
Author:admin
Category:International military
Comment:0
Korean amphibious exercises in the formation of clouds of smoke ring tanks shooting

September 8, South Korean troops to reproduce Inchon landing exercise, the exercise location Incheon Wolmido.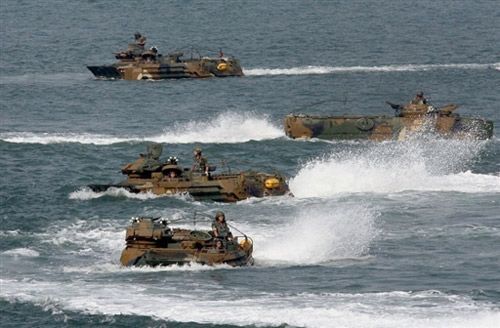 Korean army amphibious landing vehicles in the exercise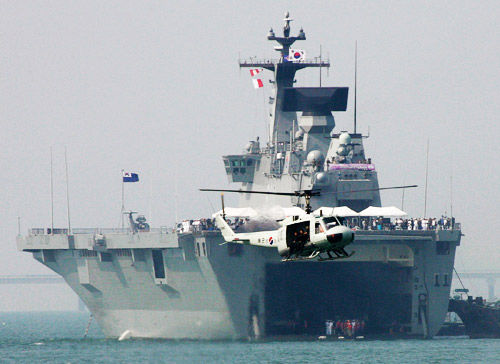 South Korean Navy's newest service 1.4 ton "Dokdo" (Dokdo) amphibious South Korea's military assault
September 9 to reproduce the Inchon landing exercises, drills located in Incheon Wolmido. North Korea pay close attention to trends in the incident, and the South Korean military has expressed its dissatisfaction with South Korean troops asked to stop the military exercises.