Sukhoi President: Russia and India will soon sign the contract, the fifth-generation fighter
Date:2011-09-02
Author:admin
Category:International military
Comment:0
Data Figure: Russian fifth-generation stealth fighter next three views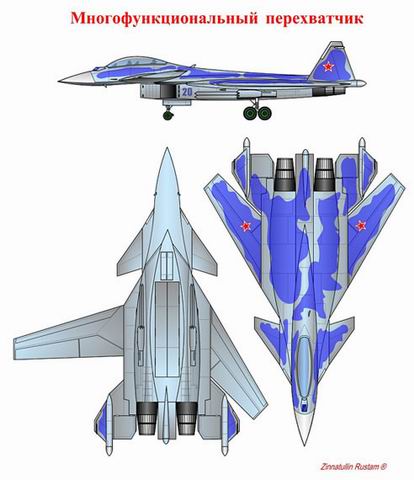 data for: Five new Russian Sukhoi fighter design
BEIJING, Dec. 10 (Xinhua) according to Itar-Tass 10 reported that the Russian "Sukhoi" Mikhail Whale, general manager of GE commensurate, Russia and India will soon sign a joint fifth-generation fighter manufacturing total contract.
Pogosyan said: "We plan, the fifth-generation fighter in 2009 took flight." In October 2007 signed an intergovernmental agreement, in the manufacture of aircraft in both Russia and India, the proportion of the share 50%.
He said: "This year we have actively pursued work and our work to be completed in 2009 at the fifth-generation fighter specialized tasks, and assign to us and our Indian partners. In my opinion, this work will soon be in the form of the general contract signed by the end of The total contract will require us to fifth-generation fighter in the basic principles of mutual relations. "
Pogosyan said that Indian experts will participate in the fifth-generation fighter project to implement all phases of work.
he said: "The fifth-generation fighter weapons will also be jointly developed in India arms experts must be involved in the design."