Russia's strategic bombers next year will be three in-depth improvement (Figure)
Date:2011-09-02
Author:admin
Category:International military
Comment:0
Data Figure: Russian Air Force Figure-22M strategic bomber fleet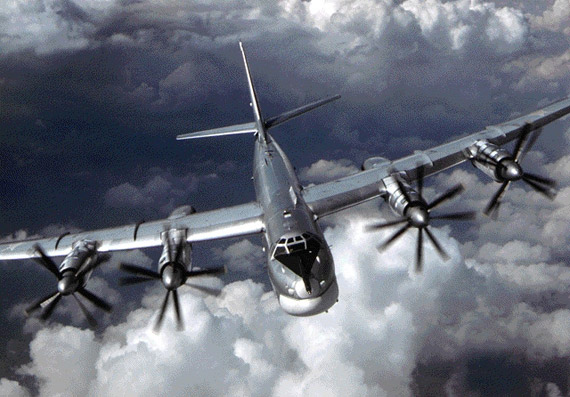 Data Figure: Russian Air Force Tu-95 strategic bombers flying
BEIJING, Dec. 24, according to Itar-Tass reported, Russia's 37th Army Air Force High Command (Strategic Air Force) commander Major General Pavel Andrew Rosoff said the Tu-160 model, Figure-95MS strategic bombers and Tu-22M3 long-range bombers will be next year for in-depth improvement.
Andrew Rosoff 23 at a press conference, said: "Our aircraft is about 15 years old now, they only consume a small portion of their resources, so next year we will have our the depth of the air system improvement. "
clear that he plans to install a new tractor-navigation systems, including high-precision bombs included. This system is easy to use unmanned combat means.
Andrew Rosoff said: "That is to say, the bombing error will not exceed 20 meters, the accuracy of our models of these aircraft is very high."
He said plans to extend the flight distance and flight time, improve the air defense system.
He said: "This is very important, because our long-range aircraft to perform the mission, so the need to have good defensive capabilities."