Home
»
International military
» Russia sent warplanes to the Middle East countries to sell missiles to challenge the U.S. (Figure)
Russia sent warplanes to the Middle East countries to sell missiles to challenge the U.S. (Figure)
Date:2011-09-02
Author:admin
Category:International military
Comment:0
Data Figure: Russian Air Force MiG-29 fighter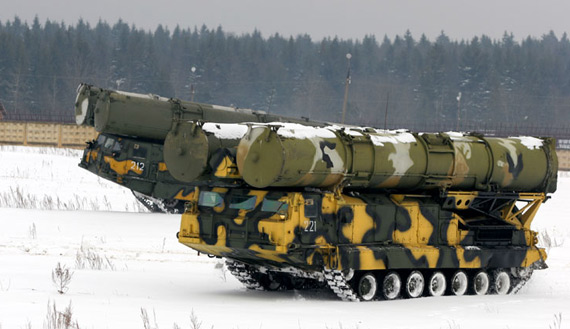 Data Figure: Russian S-300 self-propelled anti-aircraft missile launchers
newspaper freelance writer Yue Ming
According to the Russian Interfax reported on 17 December, Russia will the Lebanese government "donated" 10 MiG-29 fighters. Coupled with the recent leak of Russia will begin to provide Iran with S-300 missile system, the message is widely believed that Moscow's action in this series will become the new U.S. administration diplomacy test.
Russian Federal Military and Technical Cooperation Mikhail de Mitre Liye Fu Secretary said in an interview, this group of military aid to Lebanon by the Russian Government's financial contribution. He also stressed that these fighters will be available after the upgrade to the Paris side, but only within a certain period of time, the Lebanese Air Force. After the expiration of the two countries will further negotiate the use of aircraft. In addition, the Lebanese pilots will also be a training center in Russia flight training.
Not long ago, some Russian media also revealed that Russia began to Iran S-300 air defense missile system messages. This missile is Tehran has always hoped to be strong means of defense, early last year, there were rumors that Iran has with Russia signed an agreement to buy the missile system. This message was the United States and Israel have caused anxiety. In particular, Israel has repeatedly requested Iran to Moscow not to sell such weapons. But Russian media that Iran has been S-300 missiles, one side will have two air strikes against the United States to a solid shield.
military aid in the evaluation of Moscow's motives in Lebanon, the U.S. Assistant Secretary of State John Rood said the move was intended to test the newly elected Barack Obama the next president of the United States. On Lebanon, the country had been the object of U.S. military aid, since 2006 total of 4.1 billion dollars in equipment and financial support.
Rood believes that the most sensitive issue of missile defense in Eastern Europe, Russia, U.S. nowadays is at "intermission" stage, Moscow is closer view of Chaaobama policy of government in the future, be it this assessment, it will redefine themselves in the position on missile defense and other issues.
the face of Russia's aggressive offensive U.S. media also expressed concern. "Forbes" magazine that the Russian threat to the U.S. "unprecedented." As evidence, a series of recent Russian actions are full of provocative, such as synchronization and OPEC to reduce oil production, with the suspension of negotiations in Washington on missile defense systems, fleet visit to Latin America and provide heavy oil to North Korea. In the magazine's view, all these measures are Russia, the United States in the worldwide fight against the interests of the planned action.