Indian Navy fleet left for China to participate in maritime parade in April (Figure)
Date:2011-09-02
Author:admin
Category:International military
Comment:0
data for: Indian Navy Delhi-class guided missile destroyer Mumbai equipment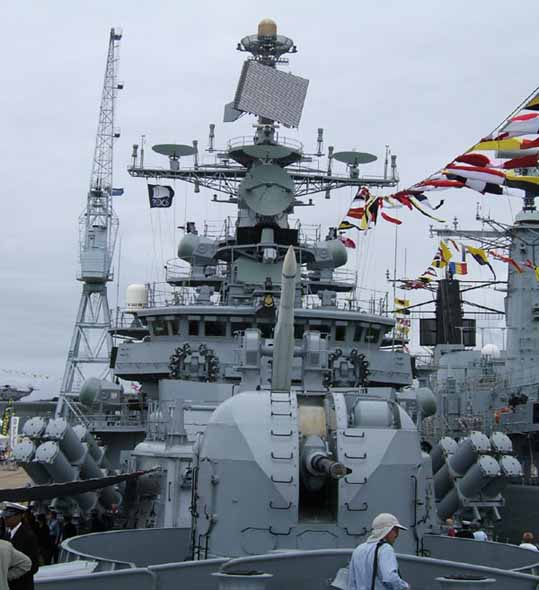 Si Global Times special correspondent reports, according to Wang," Central News Agency, "20 reported that the Indian Navy spokesman said , India, three warships and a supply ship has set sail that day in China, will participate April 20-24 in Qingdao, Shandong Province at the 2009 International Fleet Review activities.
According to reports, this will be the Indian naval fleet for the first time held in China to participate in the international naval review, the ceremony is to celebrate the 60th anniversary of the Chinese navy held. 5-10 October 2008, Busan, South Korea, Japan also hosted an international naval review.
Indian Navy spokesman said today, starting from India's eastern fleet of three warships, namely, missile destroyer "Mumbai No." (Mumbai), "Will the blue number" (Ranveer), guided missile frigate. " Kan Jiaer No. "(Khanjar) and supply ship" Jody No. "(Jyoti).
first joint Sino-Indian military exercise in December 2007 was held in Kunming, Yunnan Province, the second in December last year, held in southern India. In addition, the high-level military generals exchange visits since last year. Indian Air Force aerobatic team has at last year's air show in Zhuhai, China to perform.
. OtherContent_01 p {line-height: 23px; margin: 0px;}
related topics: navy 60 years