North Korean media said the MiG-21 fighter crashed the day before the rocket launch
Date:2011-09-02
Author:admin
Category:International military
Comment:0
data for: Korean Air Force MiG-21 fighters ready to go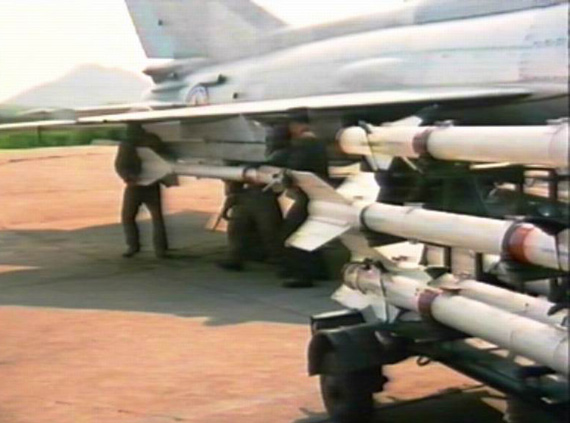 data for: Korean Air Force MiG-21 fighter aircraft mounted missile
Global Times reported the Associated Press special correspondent Tangxiang 9 Yonhap quoted on reports that North Korean MiG-21 fighters in a rocket launch on Sunday, the day before the crash, the crash site in the vicinity of the rocket launch site.
Yonhap said that fighters in carrying out reconnaissance activities on Saturday, crashed into the waters of the northeast coast of Korea, North Korea in the morning the next day a rocket launch.
Yonhap quoted an unnamed official as saying the plane crash may be the engine broke down. He did not disclose details of the pilot's safety.
9, said South Korean Defense Ministry could not confirm the report. However, South Korea Defense Ministry said North Korea has two aircraft were in February and March training crash.