Iran Army Day parade show made weapons (Photos)
Date:2011-09-02
Author:admin
Category:International military
Comment:0
Video: Iran's Army Day parade held in the grand Source: Guangdong TV, "look toward the news"
2009 年 4 18, in Tehran, Iran held a grand army Festival parade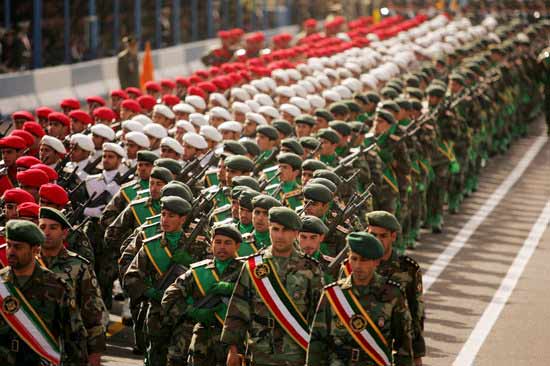 Iran parade march-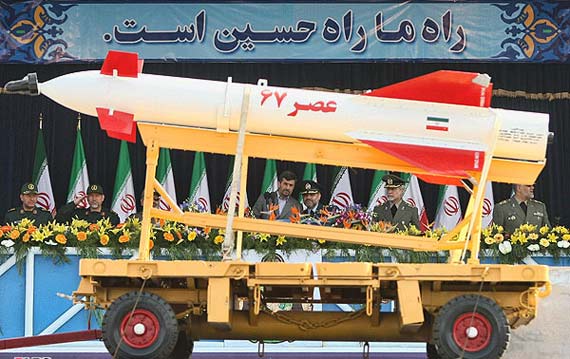 Iranian military parade to display the laser-guided bombs

Iranian military parade by the reading unit according to Xinhua News Agency, Tehran, April 18 (Reporters Ju Ling and Liang Youchang) – Iranian President Mahmoud Ahmadinejad – Ahmadinejad Iran Army Day military parade in 18 said the Iranian military is the protector of regional security.
Ahmadinejad – Ahmadinejad said Iran has the most powerful army in the region, has been prepared on the basis of full and fair participation in international affairs. Iran, the Iranian armed forces has contributed to national security, Iran's defense has made great achievements in the field, a person has not dare to threaten Iran's national security.
the Iranian armed forces held a day of celebration of Army Day parade, Iran showed self-developed military aircraft, tanks, artillery and other weapons.
According to Xinhua News Agency April 18 – British "Times" 18 quoted army sources as saying the IDF is working on military deployment for a possible Iranian nuclear facilities to do large-scale air strikes preparation.
reported that as part of preparatory work, Israel has acquired three new aerial early warning aircraft, and plans to hold two nationwide air defense exercises, to enhance public awareness may have been retaliation for the Israeli attack preparedness awareness .
"Israel hopes that once the troops get (hit) the green light, they can in a few days or even within hours of combat against Iran," a senior defense official told "The Times", "They are from Each level of response to this possibility. The message to Iran is threatening not just lip service. "
an Israeli intelligence official said, Israel has recently initiated a series of ground preparation, display to side with the intention to attack Iran.
Reuters, hawks, as Israeli Prime Minister Benjamin Netanyahu, the international community to party may unilaterally take action against Iran fears deepened. Barack Obama President of the United States immediately after taking more inclined to dialogue and diplomatic channels with Iran.
to this position 16, President Shimon Peres said Israel air strike on Iran's rumor not true, Iran is not military solution to the problem. However, Perez does not have executive power can represent the position expressed by the Cabinet is still unknown. Prime Minister Benjamin Netanyahu's Office refused to comment on Perez position.