India and Russia will once again second-hand aircraft carrier price negotiations (Figure)
Date:2011-09-02
Author:admin
Category:International military
Comment:0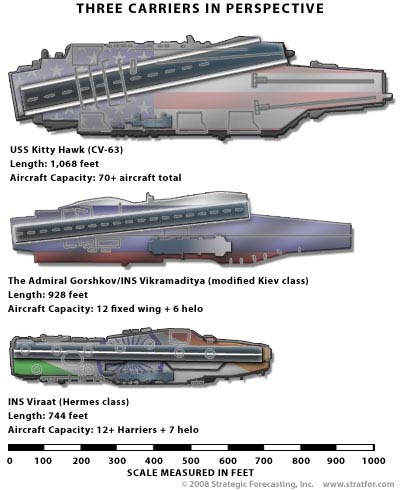 map to the middle of the Indian purchase of second-hand Russian aircraft carrier "Vic Rama Tia" was
Indian Defense Network May 1, 2009 May 3 report, India will send Defense Secretary Vijay Singh to Russia on Moscow as the "Admiral Gorshkov" (No. India said, "Vic Rama Tia" number) increase to $ 2.9 billion aircraft carrier issue, talks with Russia attempt to break the deadlock. The expected three-day visit, in addition to aircraft modified with the Severodvinsk shipyard contractor officials to negotiate, but Singh is likely to be held in Moscow meeting with Russian Defense Minister.
Russia-India aircraft deal was first modified in January 2004 to finalize the price of $ 974 million. In 2007, Russia increase to $ 2.1 billion in February this year to further price increases to $ 2.9 billion. Failure of negotiations in February, India in 2012, serving aboard the aircraft carrier displacement of 44,500 tons of plans affected. Russia hopes to increase $ 700 million in February decided to have bilateral talks in 10 days to convey to the Indian side.
Severodvinsk shipyard strongly as soon as possible allocation of $ 190 million to continue because of delays in aircraft carrier price negotiations and repairs. Russia believes that total $ 2.9 billion is reasonable, but has "Admiral Gorshkov" was paid $ 500 million over India rejected the request because the original contract price is the price of 3 times.
by the Indian ship, renamed "Vic Rama Tia" was originally planned to be delivered this year's aircraft carrier, but Russia's price demands the delivery date was postponed to 2012. Until December last year, India also insisted that needs time to consider, but the month's security cabinet meeting approved the re-negotiation. Russian President Dmitry Medvedev during his state visit to India, the two sides agreed to before the end of March 2009 to determine the correct price.
Indian Navy hopes "Gorshkov" aircraft carrier's first sea trials in early 2010, but if the negotiations were postponed sea trial will have to continue after the delay. (China Shipping Information Center Lu Qiang)