U.S. media exposure of the U.S. Navy is monitoring a North Korean cargo ship full
Date:2011-09-02
Author:admin
Category:International military
Comment:0
U.S. helicopters to monitor surface vessels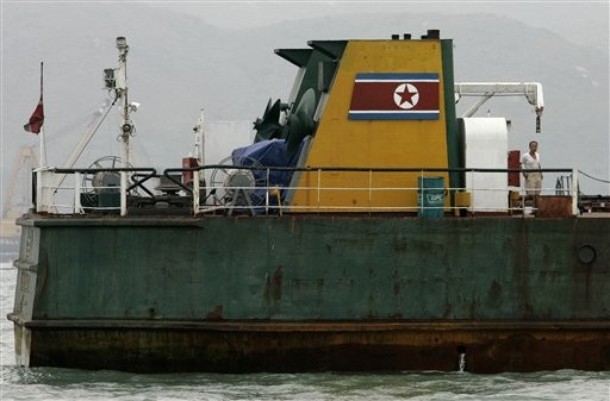 North Korean ships
international online Zhuangao: According to American Broadcasting Company (ABC) website reported that the U.S. government official has confirmed to ABC, the U.S. Navy is monitoring one in 17 (Wednesday) for a North Korean freighter. This is the last Friday by the UN Security Council sanctions resolution against North Korea since the first one by the United States to monitor North Korean vessels.
anonymous U.S. government officials said the North Korean cargo ship named "Kang Nam", North Korea on Wednesday to leave the port immediately after a U.S. military concerned about the goal. The ship has now sailed out into the open sea coast area of ??China, but is still not known exactly what the ship carrying the material.
official said: "In the UN Security Council sanctions resolution before the introduction, we have been engaged in nuclear proliferation to monitor suspicious vessels, this is normal. The behavior of everyone so concerned is because the Council has introduced the sanctions against the DPRK. "It is reported that the UN resolution against North Korea has been exporting arms, including missile components and nuclear materials. Therefore, whether the cargo ship carrying prohibited weapons for the United Nations to be further confirmed. The agreement provides that any North Korean ships loaded suspected weapons should be banned, while the relevant countries to the United Nations has given the suspicious ships docked at the shore to conduct searches.
media speculation that the U.S. is likely in accordance with Security Council resolution on North Korean cargo ship and crew to conduct a search, but North Korea has declared that if the U.S. military to intercept North Korean ships at sea, will be considered a war behavior. A U.S. official said the U.S. Navy currently has not taken such action. Based on UN resolutions, the U.S. Navy to inspect the vessel must be licensed. If the vessel refuses to accept searched by ships calling at ports in the country to conduct a search.
but the Joint Chiefs of Staff Xi Mulun denied at a news conference before the U.S. military to monitor North Korean vessels being that he has made it clear that the United States will fully implement the UN Security Council sanctions introduced . He added: "These sanctions have banned the export of conventional weapons, North Korea, including fissile material and nuclear weapons." (HAILAN)