Israel to give up because of high cost to buy the U.S. LCS Littoral ships
Date:2011-09-01
Author:admin
Category:International military
Comment:0
LCS-2 Independence LCS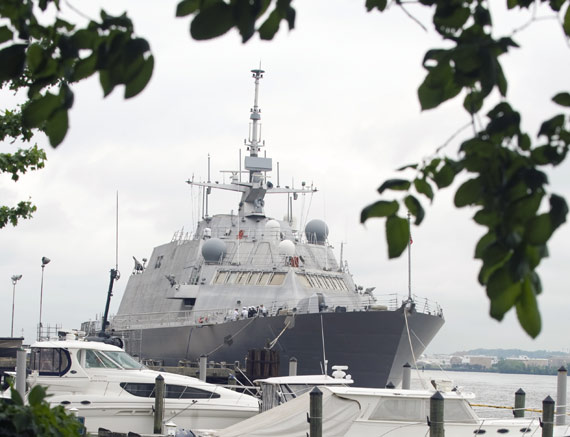 Israel estimated price LCS ships will be more than $ 600 million. The picture shows the LCS-1 Freedom of the Littoral Combat Ship
According to Jane's website July 6, 2009 reported that the Israeli Navy to abandon its purchase U.S. Navy Littoral Combat Ship (LCS) program, Israel originally planned as a future LCS The basic surface warfare combat.
replaced by the LCS German Blom ? Fox (Blohm + Voss) Limited production of MEKO A-100 Light Frigate, Israel for the Light Frigate expressed great satisfaction, but also This study light Frigate Navy service in the country is appropriate.
Israel also hopes the new 2200 tons of light the construction of destroyer of the country to move to Israel, so Israel is likely to become a naval shipyard will be the construction side. Israel Shipyards has delivered to the Israeli navy fast attack boats, but is also responsible for the construction of the 1990s, the 1295 tons, "Eilat" class light destroyer (Sa'ar 5) for localized integration.
this decision is in the Israeli Navy and Rockwell ? Martin for the LCS can meet the needs of both the Israeli navy on the basis of the feasibility report made. Since the LCS procurement plan to replace the previous purchase, or other light patrol ship care plan, which no doubt once again overturned the procurement plan.
a senior Israeli official said, "LCS gradually increased the cost of forcing Israel to make other choices." Israel Navy LCS platform and combat system combined with Israeli territory were estimated, the cost of each vessel may be more than $ 600 million.
promise ? Grumman also made another recommendation that the construction of the expansion of the Israeli Navy Sa'ar 5 models. As the cost of each ship Israel $ 450 million budget, this proposal was rejected. (China Shipbuilding Technology and Economy Institute Lei Song)