Home
»
China military
» Russian media said that China may be a further purchase of one hundred sets of RD-93 aero-engine (Figure)
Russian media said that China may be a further purchase of one hundred sets of RD-93 aero-engine (Figure)
Date:2011-09-01
Author:admin
Category:China military
Comment:0
RD -93 aero-engine tail vents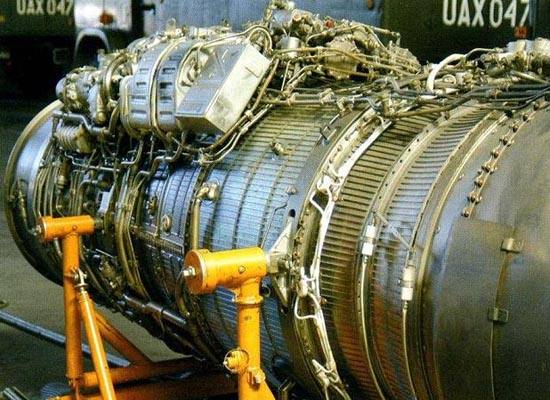 RD-93 aero-engine
LONDON January 12 news: According to the Russian" ties "network on January 11 reported that the Russian aviation industry, a source has revealed that China in the next few years of Russian-made RD-93 will remain the most important customers. He pointed out that Russia's defense exports is likely to again in May this year, China exported 100 units to sign a contract of this type of engine.
this need to be reminded that the Russian defense export end of December last year, the company has signed with China exports 43 units of the contract RD-93 engines, worth about $ 160 million. It is predicted that delivery work is expected to begin this year. Currently, in Moscow Chelsea Stanishev machine manufacturer has completed assembly of the engine 25 of them work.
present, China has ordered a total of over a hundred units have been Russian RD-93 engines, of which 57 stations have been completed delivery.
Russia, "Moscow Defense Briefing" magazine editor Mikhail Ivanov Hyderabad Alba frequently in the evaluation of China's move to purchase Russian-made engine, pointed out that China's purchasing Russian-made aircraft engine behavior that, in progress in the field of aviation engines is not satisfactory. Meanwhile, the Chinese purchase of Russian-made engine and only choice – China's short term can not be similar to Western countries from the advanced engine. Balabanov that makes aircraft engines to China's exports to Russia to monitor the export of Chinese fighter aircraft to avoid as much as possible in the international market, Chinese fighter aircraft on the Russian threat.
RD-93 RD-33 from the improvements made, mainly for equipment, China and Pakistan jointly developed the FC-1 fighter. It is reported that Russia and China have already begun in 2005 to provide thrust to increase based on the RD-93 engine (from the original 8.3 tons to 9 tons) to start negotiations. But the Indian side of the transaction has been obstructed. India has pointed out that if you increase the RD-93 thrust, its performance will be equipped with the Indian Navy's MiG fighter -29K/KUB used on RD-33MK engine match.
Nevertheless, the Russian side or in April 2007, provided by China to Pakistan a number of 8.3 tonne thrust engine, and this transaction has been Putin's personal approval. Office of the President at that time Russia has said that the China deal will not hurt India's interests, because the latter is the more complete the procurement of fighter – in fact, FC-1′s operational performance was significantly behind the MiG-29 . According to Russian defense industrial complex, an official: "China's FC-1 light fighter is not our competitors, it is entirely another type of aircraft while the aircraft engine manufacturing will enable us to obtain large orders. "(Spring)