Home
»
China military
» PLA experts said U.S. arms sales to China aimed at countering the United States point of pain
PLA experts said U.S. arms sales to China aimed at countering the United States point of pain
Date:2011-09-01
Author:admin
Category:China military
Comment:0
Taiwan's air force is equipped with US-made F-16 fighters. Reuters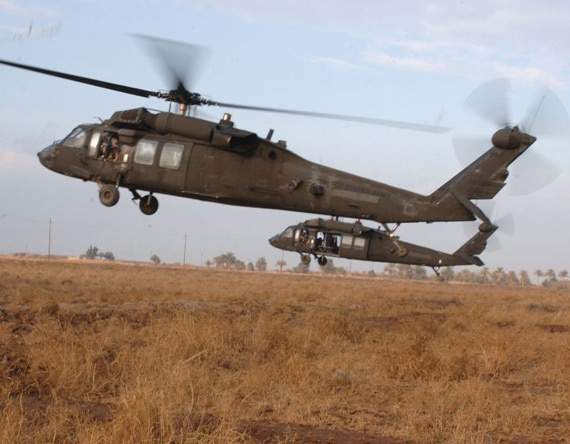 data for: U.S. Army UH-60″ Blackhawk "helicopter
Do not expect the United States would be kind-hearted, will take the initiative to stop arms sales to Taiwan. Ten years later, such as China's national defense strength has been to enhance the quality, strength and matches America, then China's arms sales to Taiwan would be a showdown
"International Herald Tribune" correspondent Liang Hui, YU Sheng-Nan from Beijing if the Chinese students at the scene, to unsuspecting U.S. arms sales to Taiwan is happening now, they will certainly regret the applause was given too generous.
two months ago, November 16th, 2009 at noon, when the U.S. President Barack Obama entered the Shanghai Science and Technology Museum 4th floor lobby, the presence of people responded with enthusiastic applause.
the Taiwan issue, Obama was answering a question like this in Shanghai Zhang's students: "My government fully supports the one China policy, but also as (U.S.) reflected in the three joint communiques out as we do not want to change this policy and attitude and I am very happy to see cross-strait tensions to ease and improve cross-strait relations. "
words, has been recognized by the presence of Chinese students Obama and therefore get more applause.
more than two months after the January 29, 2010, in the Oval Office of the President, the Obama stroke of the pen to sign a new arms sales plan. At this point, he seems to forget the Chinese students in Shanghai's speech, forget the Great Hall in Beijing with Chinese leaders signed a joint statement which said: "Both sides agreed that respect for each other's core interests to ensure the stable development of Sino-US relations extremely important. "
According to reports, Obama signed the sales plan worth $ 6.4 billion, including 60″ Black Hawk "helicopters, 114″ Patriot "-3 anti-missile missiles, "Harpoon" anti-ship cruise missiles, "Osprey" class minesweepers, as well as multi-functional communications system terminals.
United States does not believe that China will hard-up
Beijing on Jan. 30, the heavily guarded U.S. Embassy, ??the rush to exit a black bullet-proof car, the car seat is the U.S. Ambassador Jon Huntsman, his expression hard to imagine this time will be easy. The same day, Chinese Vice Foreign Minister He Yafei summoned him, and made solemn representations to the U.S. arms sales to Taiwan.
He Yafei said the U.S. act seriously violated the three Sino-US joint communiques, especially the "August 17″ Communique principles, gross interference in China's internal affairs, seriously endanger China's national security and undermine China's peaceful reunification. He Yafei also strongly urge the U.S. side fully understand the serious harm of arms sales to Taiwan, take seriously China's solemn stance, arms sales to Taiwan immediately revoke its erroneous decision to stop arms sales to Taiwan.
day, the Chinese Defense Ministry, Major General Qian Lihua, director of the Foreign Affairs Office, also was ordered summoned the U.S. Embassy defense attache, on U.S. arms sales to make solemn protest, and said, "China has decided to suspend military plan The arrangements for visits, and reserves the right to take further action. "
Subsequently, the NPC Foreign Affairs Committee, CPPCC Foreign Affairs Committee, the State Council Taiwan Affairs Office of the officials, who have speech, to protest against U.S. arms sales to Taiwan, reiterated opposition to any country selling arms to Taiwan's consistent position.
this point, the outside observer it seems that China's response is still a "routine operation." As compared with the past to protest the wording is not "too far" are. Careful who also found that the Foreign Affairs Committee of the CPPCC National Committee issued a statement, with the October 4, 2008 even when the verbatim; NPC's statement that compared with 2008 is similar. Nanyang Technological University, Singapore, S. Rajaratnam School of International Studies Professor Li Mingjiang concluded that the protests and the Chinese response is not strongly than ever.
according to the U.S. experience, as long as to appease China, say point pleasant, then, Sino-US relations will be restored soon. So, the U.S. Defense Secretary Robert Gates said, "I hope that if there really low, is temporary, we can quickly recover to strengthen the relationship." He also expressed optimism that he still plans to visit China later this year.
U.S. experts to the situation described as "eight-month cycle." They conclude that military exchanges between the two countries have been interrupted many times, but each time after a break of about eight months to restore. Therefore, they estimated that eight months, up to one year after the Sino-US military exchanges will be back. Professor Li Mingjiang also hold this view that the disruption of the Sino-US military exchanges will be restored no later than one year.
stick targeting Chinese American "pain points"
According to the Chinese Foreign Ministry announced that the counter-measures, China will postpone part of Sino-US military exchange programs , to postpone the two sides to be held in the near future China-US vice-ministerial level on strategic security, arms control and non-proliferation discussions; will be involved in arms sales to Taiwan of U.S. companies to implement relevant sanctions. Chinese Foreign Ministry also said the United States in the important international and regional issues of cooperation, will also inevitably be affected.
optimistic estimates of the United States, Rear Admiral Yang Yi, China disagree.
He said: "China once every protest, the United States would come to comfort and restore bilateral relations, which was previously the case, this time definitely not the same as if only lip service, that China also what is called a big country, but also how to explain to their people this time, China let the U.S. be punished. "
he told this reporter, the Foreign Ministry announced that the counter-measures just the beginning, if U.S. further and further away, then "China will certainly be further, newer, more effective counter-action, we must allow the United States feel pain."
As for the specific counter China's next step?
Rear Admiral Yang Yi said that China has a strategic resource on hand, more than ever before. "We have a lot of 'shells' can play." Not only make the U.S. economy, causing some loss, but also shocking the conventional thinking of U.S. policymakers. "Before, people are U.S. sanctions, China can now do so, and this is the American tradition of thinking subversion."
National Defense University Institute for Strategic Studies Professor Meng Xiangqing also believes that China's current counter-measures In fact, some reservations, at least for now, will not have much substantive impact on the United States constitute the United States is well aware of this. However, the United States is wary of new trends in China, China's first publicly made it clear that to impose sanctions, and that will affect the two countries in arms control and nonproliferation, and international and regional issues of cooperation.
"These are America's pain points, which at least shows that China has been waving the big stick up." Meng Xiangqing said.
not in a logical trap of Americans
a person close to the U.S. military told the "International Herald Tribune", the U.S. military does not want damage the overall relationship between sales, after all, global climate change, the Iranian nuclear issue, the DPRK nuclear issue, and the war in Iraq, Afghanistan and other major U.S. concern on without China's cooperation.
people who are familiar with U.S. politics, said the arms sales to Taiwan, the Americans have been such a mode of thinking: the arms sales to China-US relationship, in isolation, sales is sales, economy is the economy, as opposed to independently of each other, at least not have a big impact.
the U.S. This kind of thinking has affected Beijing circle in some people's point of view.
in Beijing believe that, from an objective point of view, sales will not impact the overall Sino-US relations "between the two countries can not therefore not a right." As the two arms of the military the impact of the exchange, the sources said, "Sino-US military exchanges have never had much substance, the fun of the situation and more interrupted, the impact is not large."
this view, Meng Xiangqing bluntly. " very dangerous. " America's objective is clear, it is to become accustomed to China's arms sales to the U.S. to Taiwan against China granted. If we have such a sense, it is very dangerous.
addition to arms sales "isolation" theory, the Western media which are "red line" one said, is "the existence of the United States on arms sales to Taiwan a 'red line'." February 1, the BBC reported that China's response is moderate and limited reason, the key point is that U.S. arms sales to Taiwan are all areas of defense, this is a red line between the United States.
then, between China and the existence of the so-called "red line"?
the U.S. Center for Strategic and International Strategic Studies senior fellow Glaser was not sure this argument, in his view, China is opposed to all arms sales to Taiwan project. However, he also believes that "if China is opposed to some of the weapons sound than the sound of weapons against others flourished, is reasonable, the Chinese People's Liberation Army is more worried about U.S. sales of offensive weapons and if there is the so-called red line, then the red lines drawn in what is not clear. "He believes that there is no red line, when the United States to sell Taiwan the next step F-16C/D fighters, can be verified.
Chinese experts have dismissed the so-called "red line theory." Professor Meng Xiangqing that is, from a practical operational level, designated "red line" is not feasible. "'Aegis' ships can not sell, F-16 can not sell, why 'patriots' can be sold?"
Rear Admiral Yang Yi believes that "China opposes U.S. arms sales to Taiwan, not a military problem, and is a political issue. U.S. arms sales to Taiwan even if it is a knife, is also opposed by China. "
two Chinese experts have said that if China's own identity so-called" red line ", that is political confused. Middle Americans will trap set.
should stop arms sales to the U.S. timetable
U.S. arms sales to continue to simmer, the Sino-US rivalry is expected to escalate further.
2 February, U.S. Ambassador Jon Huntsman will meet the media at the embassy, ??he was one justification for the arms sales to Taiwan, on the other hand that the 2010 US-China relations will be tested.
the same day, Chinese Foreign Ministry spokeswoman Jiang Yu at a regular press conference, once again stressed that "China's arms sales to Taiwan will be U.S. companies involved in the implementation of the relevant sanctions, strongly urged the U.S. to promote and participate in the company to stop selling Taiwan weapons. "
China once again waving the big stick of sanctions, some U.S. airlines anxious to make up.
British "Financial Times" reported that the global aviation industry organizations, the International Air Transport Association Director General 乔瓦尼比西 Virginia and Washington urged Beijing to start new negotiations to prevent arms sales to the crisis. "(If the sanctions) will bring a very, very difficult and unfortunate situation."
Although China is not directly named in any company, there is no clear what sanctions will be adopted. But some companies have begun the condemnation, and issued a statement trying to differences in exposure to outside the United States.
in China has a huge economic interests of Boeing and United Technologies, told the "International Herald Tribune," a telephone interview, do not respond positively to the sanctions. Boeing Company vice president Wang Yukui China's media only, "said the arms sales to Taiwan is the U.S. government's decision to make a decision after the U.S. government informed Boeing." United Technologies Corp., said agency officials in China, to the higher charge instructions.
It is understood, involving arms sales to large U.S. companies Boeing, United Technologies, Raytheon and Lockheed – Martin Corporation, which Boeing and United Technologies in China has huge economic interests.
China's big stick will not fall?
Glaser skeptical, and that the system can not prevent anti-China U.S. arms sales to Taiwan. "Coping with global warming, the Iraqi nuclear issue, the DPRK nuclear issue and other global and regional issues, not only involved U.S. interests, will also affect China's security interests."
this regard, Yang Admiral Yi that, depending on the Chinese will, courage and determination. "The sanctions the United States, China's own interests will certainly be some impact, but the expense of local interests, in exchange for long-term interests, is worth it."
Professor Meng Xiangqing that the U.S. should set a stop arms sales to Taiwan schedule, United States, "August 17″ Communique on the clear words "United States does not seek long-term arms sales to Taiwan in the size and number of arms sales to Taiwan will be gradually reduced." When the U.S. finally stopped, it should be a statement to the Chinese.
"Ten years later, such as China's national defense strength has been to enhance the quality, strength and matches America, then China's arms sales to Taiwan can be a showdown." Meng Xiangqing said.
have _COUNT_ Comments I want to comment
Related reading:
Chinese people support the Government's sanctions against U.S. companies involved in arms sales to Taiwan (Figure)
two sides of the U.S. arms sales to Taiwan defense minister did not use his speech was irritating words
proposed sanctions on Taiwan China U.S. aerospace giant corporate sales triggered worries
Hong Kong media that the U.S. arms sales to Taiwan separatist forces to encourage the growth (Figure)
U.S. media said the U.S. expect China will not fight back hard-line U.S. arms sales