Increased possibility of Israel attacking Iran, Saudi Arabia agreed to open airspace
Date:2011-09-01
Author:admin
Category:International military
Comment:0
data for: US-made Israeli Air Force F-15 fighter fleet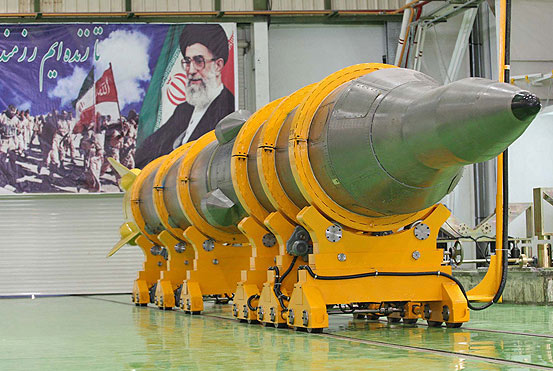 data for: Iranian medium-range ballistic missile
new debris -2 BEIJING, Sept. 29 – Iran United Nations Security Council five permanent members and Germany, to be held Oct. 1 in Geneva, Switzerland discuss the Iranian nuclear issue. Bargaining chips to secure favorable, Iran moves frequently, and the rivalry means that all forces Taking full. Saudi Arabia has agreed to open its airspace to Israel. The latest trend that greatly increased the possibility of Israeli attack on Iran, but the war casualties will be millions.
According to Taiwan, "Central News Agency," 29 reported that the United States and Western countries have criticized the world away from the capital, Tehran, Iran 156 km southeast of the holy city of Comcast (Qom), the secret to build a second uranium enrichment plant Israel took the opportunity to lobby the United States Council, said, "is to overthrow the Iranian regime's crazy time."
Iran to be outdone, in addition to 27 from a five-day missile firing exercises, the official English "news station" (Press_TV) and quoted the British "Daily Express" (Daily Express) reported that Saudi Arabia intends to agree to open skies to the Israeli Air Force.
no formal diplomatic relations with Israel, Saudi Arabia, the report said, is responsible for British overseas intelligence work M16 Secretary Shikalite (John Scarlett), the recent secret meeting in London, the Israeli intelligence agency Mossad (Mossad) Secretary Dagan (Meir Dagan) and Saudi Arabian officials. Three officials of the closed-door meeting, Shikalite informed decision to send troops if Israel attacks Iran, Saudi Arabia agreed to open airspace to be used for the Israeli Air Force.
Iran has recently submitted to the UN is to build a second uranium enrichment plant Comcast's written report, and the new plant made uranium concentration increased to 5%. According to correlation analysis, which will greatly enhance the possibility of Israeli military attack on Iran.
In addition, Iran successfully test-fired on May 27 in addition to two short-range missile test-firing range of up to 28 is more than 300-700 km of "Meteor 1 and No. 2″, and the range of up to 2000 km "Meteor 3″ long-range missiles. Iran test-fired last time, "Meteor 3″ missile in mid-2008, 2,000 km range means that Israel and the United States military bases in the Persian Gulf, the Iranian missiles are within range.
In addition, Turkish Prime Minister Recep Tayyip Erdogan (Recep Tayyip Erdogan) criticized Western countries should not focus on Iran's nuclear program under development, but should address the issue of nuclear weapons Israel has held.
Although the October 1 before the tense nuclear negotiations, tensions increasing, but the U.S. sent troops to Iran to remain cautious, because the United States think tank "Center for Strategic and International Studies" (the Center for Strategicand International Studies, CSIS) assessment, if the war between Iran and Israel, the death toll could reach 600 million people.