Home
»
China military
» Japan intends to request the Chinese side said China's nuclear disarmament, nuclear weapons on a daily target
Japan intends to request the Chinese side said China's nuclear disarmament, nuclear weapons on a daily target
Date:2011-09-01
Author:admin
Category:China military
Comment:0
Data Figure: Japanese Foreign Minister Katsuya Okada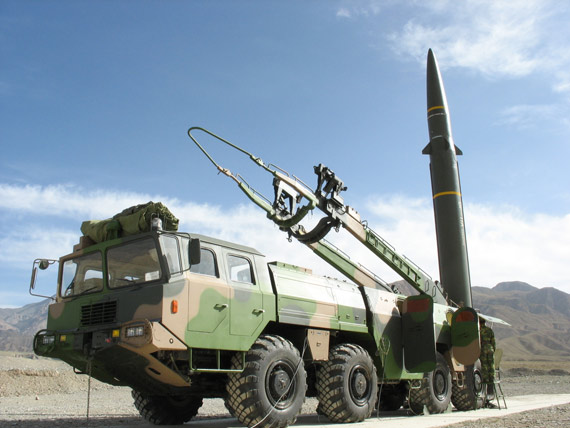 data for: Second Artillery Corps equipment DF-11 tactical missile
World Wide Web on April 8 reported that, according to Xinhua, April 7 Kyodo , Katsuya Okada, the Japanese foreign minister told Kyodo news agency 7, said, "China's nuclear weapons are necessary to start the Sino-Japanese dialogue", hoping to China's nuclear policy as a foreign ministers' meeting agenda. Released in the United States made limited use of nuclear weapons dramatically new nuclear strategy pointer "Nuclear Posture Review" (NPR), the Okada will urge China to show the attitude of nuclear disarmament.
reported, Okada pointed out that so far China diplomacy around the nuclear dialogue "hardly." He said: "The opportunity to meet foreign ministers of Japan and China are frequent, hoping to be included as a subject, which will gradually promote the realization of China's nuclear disarmament."
Kyodo News article refers to the number of nuclear weapons China is not open to the public and other information, and continue to develop medium-range ballistic missiles. Article that China's tactical nuclear weapons based in Japan as the main target. And quoted the U.S. "Nuclear Posture Review," said China's nuclear policy, "lack of transparency, it is their future strategic intentions have questions."
for China is not the first to use nuclear weapons, non-nuclear states not to use nuclear weapons. Okada said that in addition to commitments, China should take effective measures.
war of aggression against Japan in World War II opened the curtain, in the U.S. nuclear attack after being surrendered, China is the five permanent members of the UN nuclear weapons development in time at the latest, the lowest level of technology, the smallest number of countries, but China is the only promise not to use nuclear weapons first, non-nuclear states not to use nuclear weapons.