U.S. scientists predict will occur by 2030, the aircraft speed of Mach 6
Date:2011-09-01
Author:admin
Category:International military
Comment:0
non-lethal laser guns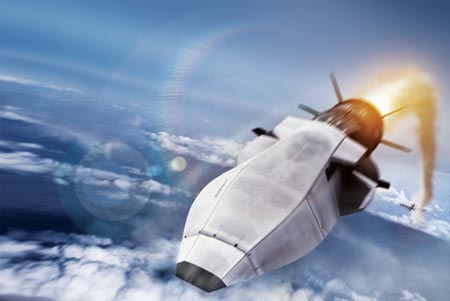 data for: U.S. X-51 demonstrator aircraft type
LONDON: U.S.," Defense News "weekly published January 18, Michael Hoffman reports entitled" U.S. Air Force Chief Scientist want to change the game. " Abstract below.
Air Force chief scientist magic magic is cast, staring at the crystal ball preview of the Air Force in 2030 about the use of military technology.
J · A · Dam 4000 miles per hour cruise to see, see only the insect-sized unmanned aircraft, the fuselage also with non-stop flapping wings.
Dam is a University of Michigan professor of aerospace engineering. He said: "We do not intend to do all the technical environment, a full scan as time-consuming, and of no value and we want to find those with the most significant value of the technology, with a real ability to change the existing weapons system."
requirements of the U.S. Air Force Chief of Staff Norton Schwartz Dam's office responsible for the study, so the Air Force needs in these 20 years of technology investment funds. Military officials in February to listen to the "cutting edge of technology," the summary report.
Dam and his colleagues did not focus on specific weapons systems, but efforts to find a technology they can expect follow-up research and development topics. For example, the Dam would like to see future weapons systems is slowly changing from "no one was to large to small, more and more automation to manual control, dedication to compatibility."
Dam's Office of R & D topics are as follows:
system can be combined Dam past the mouth as a weapon system called "specialization", a weapon that corresponds to a purpose . Dam said, and now as an important trend in spending cuts, the Air Force should allow the development of different combinations of weapons systems, in order to adapt the technology for different purposes.
Dame to a combined system can be compared to the Dell computer models — sell Dell's website log buyers to design their own computer configuration you want, and then waiting a few days later received goods. He hoped that military commanders have the same configuration capabilities: identify needs — such as a commander of reconnaissance satellites, the Air Force can spend several weeks rather than years to launch "one can meet 75% to 80% of the mission requirements of the satellite."
unmanned aircraft, unmanned technology to develop more automated, miniaturized aircraft — the size of many unmanned aircraft will almost dragonfly. The MAV does not take too long to put into use.
Dam said: "You may be surprised to find that we have been very close to this goal, we already have a 10 cm long flapping wing aircraft that can fly in accordance with your wishes of a building per a corner … … we will be able to manufacture this vehicle. "
Dam and his colleagues look forward to a large number of micro air vehicle used in the city, because the flapping-wing aircraft technology enables smaller, more flexible flight.
hypersonic flight speed of Mach 6 (about 4000 miles/hour) of the aircraft or missile is no longer out of reach.
mid-February, with a new jet engine fuel type Boeing X-51 demonstrator aircraft will be the first supersonic test flight, the military can spend 20 years in its ultra-high speed engine research test results.
new fuel allows the engine to keep it at a lower temperature range — remain in the air for hypersonic aircraft is critical. Type of demonstrator X-51 will fly for 5 minutes, because the engineers have found a molecule to jet fuel fission method, which will cool the engine, it can be a long and stable operation.
Dam predicted, will first obtain a hypersonic cruise missile engine, and is "primarily for reconnaissance of hypersonic aircraft," as well as space launch vehicles.
automation Dam said, technological advances and air operations command center personnel reform, are very real problems.
in the next 20 years, the Air Force will allow many of the current position by the artificial manipulation of automation. He said: "Have you thought about the Air Force combat command center of action, the need for a large number of staff to take a lot of tasks, or a task down into small tasks, by different people take? Many tasks can now give complete automation systems. "
automation will not only reduce the size of the Air Force will also shorten the chain of command decision-making time.