South Korean Air Force grounded all models due to aircraft crash (Photos)
Date:2011-08-31
Author:admin
Category:International military
Comment:0
the crash site of the Han Jun rescuers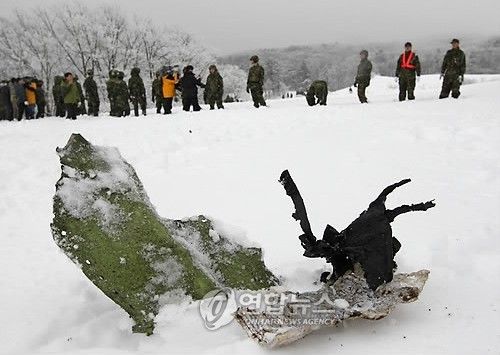 South Korea crash site wreckage
Global Network reporter Song Wei Gang reported, according to Korean Yonhap reported on March 3, yesterday, South Korea 2 F-5 fighters in the training in the crash, announced yesterday, following the Korean Air Force grounded the aircraft after again today ordered all South Korean Air Force fighter aircraft to stop flying.
According to South Korean Air Force official said today South Korean Air Force will conduct safety inspections of all fighters, if found no problems, starting from tomorrow in order to start flying. But an accident of the F-5 fighters in the cause of the accident identified before, to stop all flights.
South Korean media analysis, although only one day, but stop all types of aircraft flight or a very exceptional case moves.