Home
»
China military
» Only five members of our military in order to be world champion was put dry
Only five members of our military in order to be world champion was put dry
Date:2011-08-31
Author:admin
Category:China military
Comment:0
tired of paralysis in the training track, numerous pain is normal. (Southern Weekend reporter Yi Shu chart)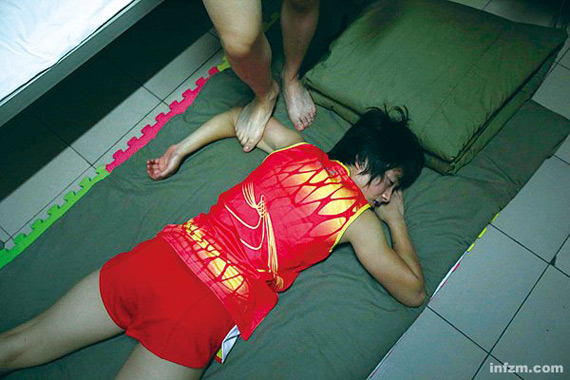 female players back to the dormitory at night to conduct a relaxing massage. (Southern Weekend reporter Yi Shu chart)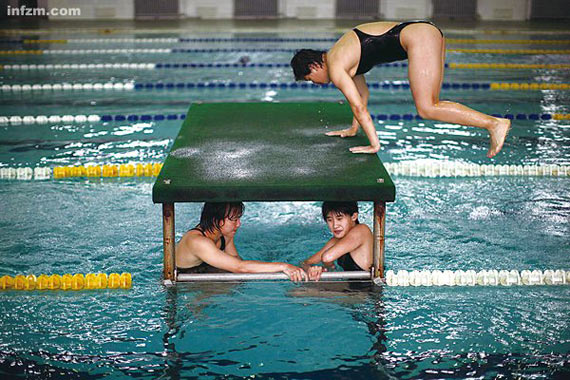 female players in the water crossing the barriers to practice. (Southern Weekend reporter Yi Shu chart)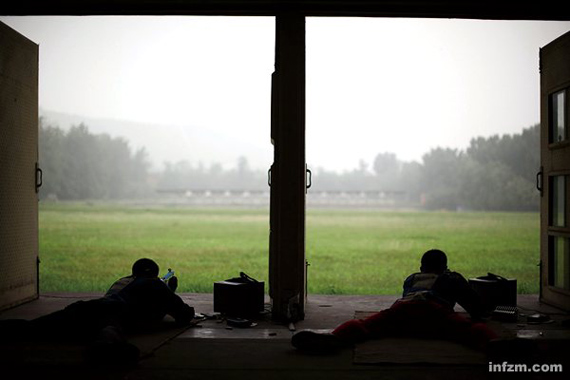 use of large diameter standard rifle shooting, team play every day, 100 rounds of ammunition. (Southern Weekend reporter Yi Shu chart)
military pentathlon competition transplanted directly from the battlefield from the Chinese "military Five" team has so far achieved 78 world champion, 14 consecutive men's and women's 9 consecutive success. This is not ordinary people known military and sports projects, is about the worst peacetime the arena.
China only an obstacle swimming Road, west of Beijing in the August Military Sports in swimming in the brigade. 50 cm high platform, raft-style cross bar four barriers, the 50-meter-long lane cut into five segments. Less than 1.5 meters tall and two-Peng reach the finish line, stop the stopwatch immediately announced by the coach: July 15 that day, Peng double again to refresh their best.
World Military Pentathlon Championship in August will be held in the Netherlands, the Chinese "military pentathlon team" (the Army five) are in a tight closed training status. Relatively uncommon as a military sports, the military five transplanted directly from the battlefield comes, including shooting, 500m obstacle race, 50 meter obstacle swim, bomb and ran off five games. China's military has created five teams of 78 world champion, 14 consecutive men's and women's 9 consecutive success.
■ News Links
CISM military pentathlon is the most exciting, most difficult, most brutal, most quality of military training programs, is a measure of national armed forces fighting a sign of a challenge for each soldier. Since 1950, annual CISM World Military Pentathlon Championship next organization.
five projects are: ① 200 m standard rifle (precision shooting and rapid fire); ② 500 meter obstacle race (20 obstacles); ③ 50 米 practical swimming (4 obstacles); ④ bomb (investment standards and cast away); ⑤ 8 km cross-country run. May 1 last year, training a new batch of more than 60 players to report to Beijing, the first thing is to see Tiananmen Square flag-raising. Because they can not suffer, or poor performance, and now more than half of them have been eliminated.
playing hurt in the military, five of the day. Piece of land 500 m obstacle race road, have lost count of how many pain manufacture: hip bone fracture, fracture Jian Gu … because every five defensive players must often increase the amount of training after the end of the night's accommodation will be heard to cry sound.
90 after the team members mostly from rural areas or poor families. In addition to sports special enrollment, and some from the Tournament in the army, "the military three" leader. Five of them as high into the military glory, while the game is meant to go abroad to change their destiny. Five members of the military and other military personnel as the most junior soldiers pay 440 yuan to become cadres, the sense of security, wages will exceed 3000. "In the Army five, and only world champion to mention dry", the British military said five teams love the king. For three decades, had five players selected more than 1,000 troops to go abroad, but more than 400 people participating. Because only once a year event to attend, men, women's team total of only 10 places.
all this, of course, the starting point for Peng double dream. Joined forces five months, she suddenly infatuated with Jay found himself before some things were not so fanatical. Her teammate Liu Hongyan injury did not participate in the recent two internal selection, upset starting a stick poke their feet hurt: "can not wait to see a knife gash."
once the world's champions prepare the young players are now the envy of the training conditions, and prepare the players are the envy of champions head of the ring. It looks like a circle, the center has been emphasized is this: to serve the country, dedicated to the mission, respect for honor.
related topics: People's Liberation Army military pentathlon team