Home
»
China military
» U.S. experts arrived in Taiwan to determine the performance requirements and F16 fighter project
U.S. experts arrived in Taiwan to determine the performance requirements and F16 fighter project
Date:2011-08-31
Author:admin
Category:China military
Comment:0
implementation of the Taiwan Air Force F-16 fighter performance project team members, 22 flight arrived in Hualien, Taiwan Air Force to send free shuttle service. Source: Taiwan media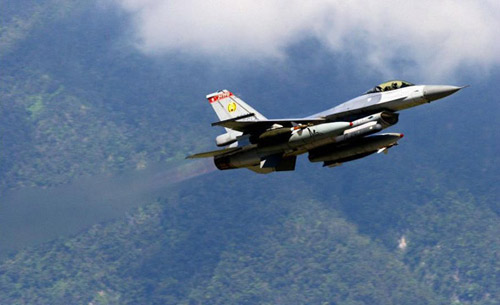 data for Taiwan's F16 fighters
According to Taiwan media reports, the implementation of the Taiwan Air Force F-16 A/B aircraft performance in the life of the project team members, 22 went to Hualien Air Force United for project evaluation, will determine the Taiwan Air Force F-16 fighter performance needs and projects.
because most U.S. active-duty members of the group professional officers, therefore, a pedestrian in Hualien Airport, a considerable raise eyebrows, but then arranged by the Air Force, riding into the camp area for exploration.
Taiwan military officials confirmed this when interviewed by the media and the military refers to the current project team with the U.S. military has conducted intensive review and communication, hope to confirm as soon as possible to facilitate the performance F-16 fighters case of early implementation.
F-16 fighter program performance are what? According to reports, will present on the aircraft's avionics system, body structure, flight operations software, systems and weapons and ammunition, simulation training systems replacement projects, and consider replacing the more horsepower turbo fan jet engine, to enhance the carrying missiles volume and speed.