British pilots flying high-speed low-altitude flight waved to photographers (Figure)
Date:2011-08-30
Author:admin
Category:International military
Comment:0
pilots the cockpit waving to the camera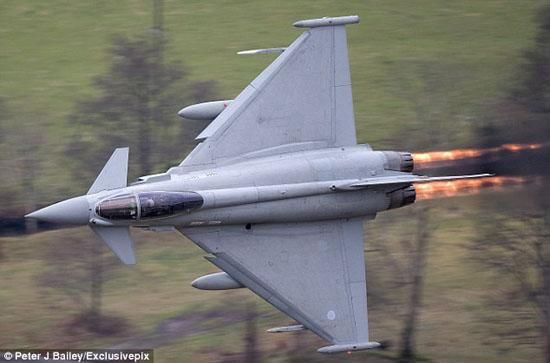 to do high-speed low-flying fighter training
BEIJING, Feb. 14 (Xinhua) driving high-speed low-flying aircraft, the pilot is one of the most thrilling moments, but a British Royal Air Force pilot, is an exception.
13, according to foreign media reports, recently, a British Royal Air Force pilots worth 68 million pounds of "Typhoon" fighter for high-speed low-altitude flight training, he was the photographer filmed. Surprisingly, this pilot seems to notice the presence of the lens, I do not know what to show your driving or relaxed state of mind, actually made in the cockpit waving to the photographer's actions.
foreign media jokingly said, I really do not know the next time he will not give the photographer a kiss?