520 people in Japan have moved into residence disputed Diaoyu islands (Figure)
Date:2011-08-30
Author:admin
Category:International military
Comment:0
Yukio Ueno branch for two consecutive days in Hokkaido "inspection" of the four northern islands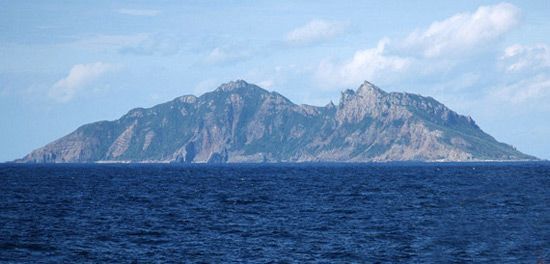 information: Diaoyu Islands
BEIJING, Feb. 21 (Xinhua) integrated foreign media reports, Japan's Chief Cabinet Secretary Yukio Ueno branch on 20 February, following the morning visited over the four northern islands of Hokkaido on Saturday (South Kuril Islands, Russia said), then from the Hokkaido city of Nemuro Na Shabu headland overlooking the four northern islands.
chief "shouting," Prime Minister cautious
inspection branch, said Yukio Ueno, saw more aware after the four northern islands from Hokkaido so close, if the national can see, we can stimulate more social sovereignty of the four northern islands rising discussion.
he said, hoping in the future with Russia talks in a calm environment in the four northern islands.
this regard, the Russian Foreign Ministry on the 19th through the Russian Interfax News Agency issued a statement criticizing sticks wild verbal contradictions. Statement said, looking forward to Japan without any preconditions selected environment negotiated with Russia, "Peace and Friendship Treaty."
and Yukio Ueno branch in Japan in a timely manner to meet the media because of territorial disputes in the four northern islands compared to national sentiment aroused by the Prime Minister Naoto Kan's movements are extremely careful. Naoto Kan, Japan, Russia, Saturday night invited scholar and businessman, etc. in the Russo-Japanese economic and trade at a hotel in Tokyo to discuss Russia's foreign policy. He asked the East and West after the Cold War during the Russo-Japanese negotiations on the four northern islands dispute concerns the development and the Russian Far East background, and attended by Russian Foreign heard opinions.
520 Japanese household moved into the disputed islands
According to Kyodo News reported that a growing number of Japanese and Russian will be moved into the origin , Korea, in the Northern Territories territorial dispute, Takeshima (Korean name: Dokdo) and the Diaoyu Islands. Kyodo responsible for 20 of the procedures of the four municipalities household interviews showed that, as of January, about 520 people go through the formalities.
neighboring countries of Japan and the frequency of territorial disputes on the issue and deep diplomatic controversy, people disposed of these issues on the government's stance and approach showed a considerable degree of dissatisfaction, a transfer of residence to claim : "This is the answer to the lack of progress silently protest."